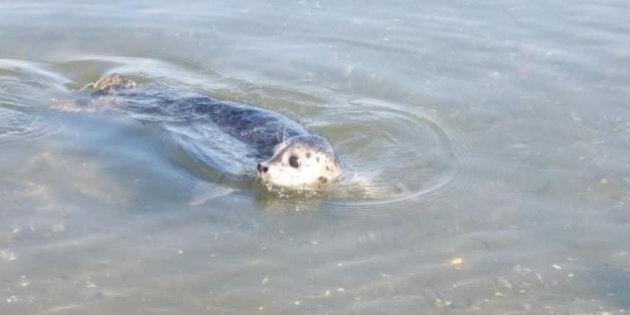 The Vancouver Aquarium's Marine Mammal Rescue Centre has been rescuing and releasing marine animals since the 1960s, resulting in thousands of rehabilitated underwater patients. On Saturday, Oct. 12, eleven more were sent back into the water from which they came.
As volunteers, interns, and employees lined the shore at South Surrey's Crescent Beach, eleven rehabilitated harbour seal pups were released back into the water.
Coming from all over the Vancouver area, these seals each spent about three months being nursed back to health in the Centre, says Rescue Centre manager Lindsaye Akhurst.
"The majority of the seals are less than five days old and are separated from their mom for whatever reason," she says. "A lot of animals come into the facility dehydrated and malnourished. It's important to get them into the Centre quickly to combat these things."
According to Akhurst, many lost seals are brought to the Centre's attention by the public; people wandering the beach see a pup that looks out of place and notify the Aquarium, which then inspects the animal and decides if rehabilitation is necessary.
Once in the Centre, seals are given physical exams and blood tests, and are then fed natural formula through a tube. As their strength and body weight increases, they are slowly introduced to fish, and eventually taught how to catch their own. Akhurst says seals are ready to reenter the open water when they have "reached a certain weight, they've been fully weaned onto herring, and have been in our pool for little while, socializing and conditioning, so they have a baseline for swimming out in the ocean." They are also are given another physical exam and blood work to ensure their bodies are where they need to be. And then it's time to set them free.
"It's a really great feeling not only to see the animals be released but also to be able to share with our volunteers and interns," says Akhurst. "Seeing their faces was well worth it. It's truly great to be part of the whole process."
Check out photos of these adorable seals as they are released back into their natural habitat: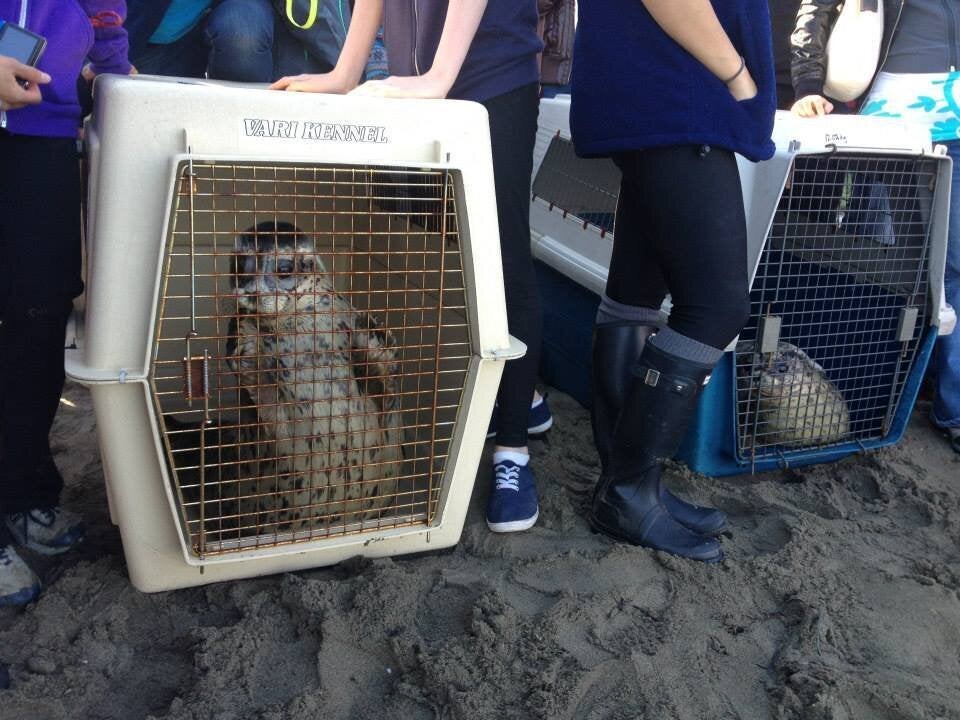 Vancouver Aquarium Releases Seal Pups