X17online.com
Is Kim Kardashian letting her mommy duties get the best of her?
In a rare move, the reality TV starlet wore the same outfit for an entire day. That's right, Kim K went from day to night wearing one dress! The 32-year-old was spotted on Friday wearing a grey Donna Karan wrap dress that hugged her curvy post-baby body. And in true Kim fashion, there was a lot of cleavage, much like her Paris Fashion week ensemble, which seemed to influence actress and singer Jennifer Hudson to follow suit.
And speaking of J.Hud, the "American Idol" alum was seen wearing the exact same DK dress this weekend at The Chicago Film Festival. Seems like Jennifer is loving Kim's look these days (or maybe they're sharing a stylist?). Both stars looked great in the dress, which they each styled in their own way.
The "Keeping Up With The Kardashians" star was seen visiting her West Hollywood Dash store with half-sis Kylie Jenner, and later met up with Khloe for lunch. Later on she stepped out for a romantic opera date with her main man, Kanye West, who drove them around in a black Lamborghini mMaybe he was using the car to distract from his ripped jeans).
Perhaps the new mom is taking style cues from The Duchess Kate Middleton herself and learning to recycle her outfits. We love that she's showing off her shape and proving that she can look chic without all the costume changes. Shocking! Even Kim thinks so.
What do you think of the look?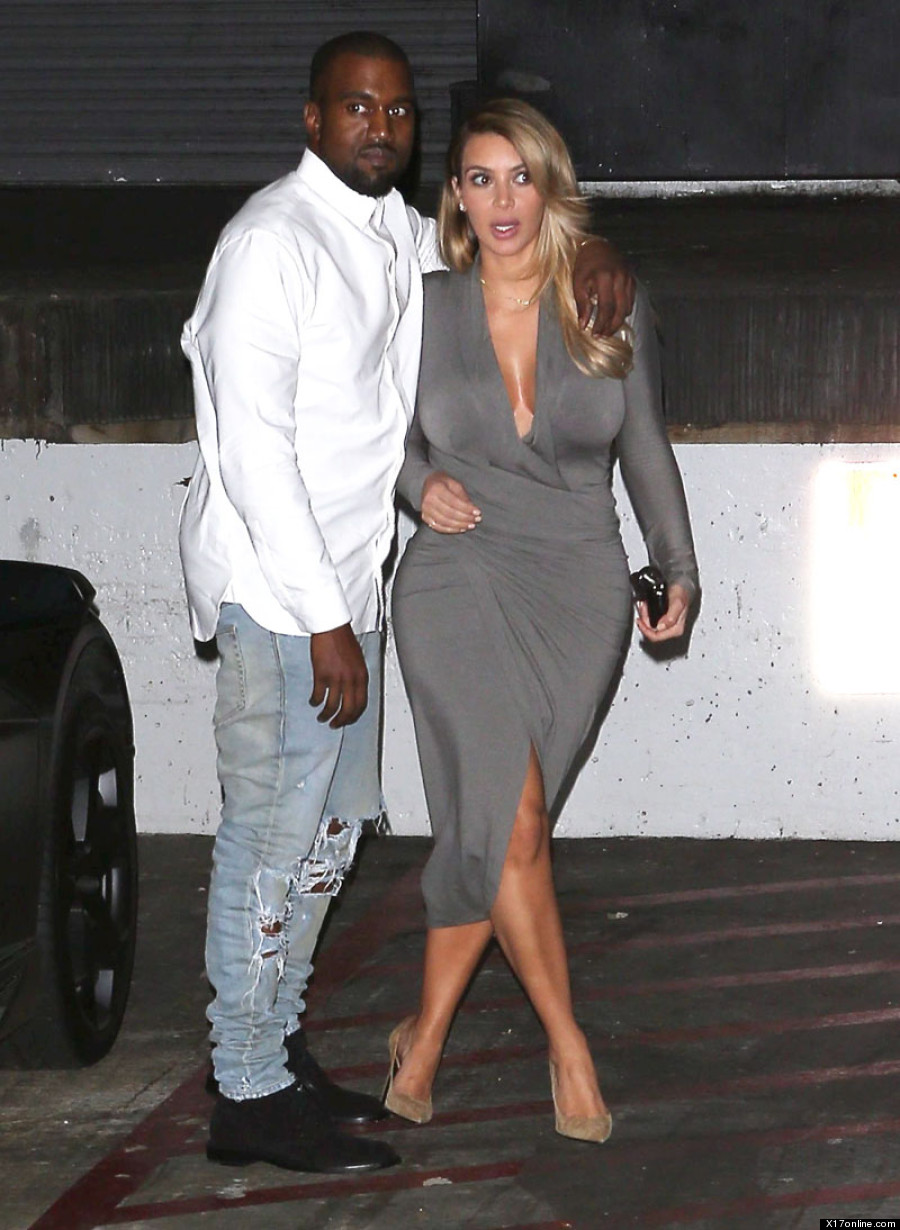 The stylish couple:
Kim Kardashian and Kanye West