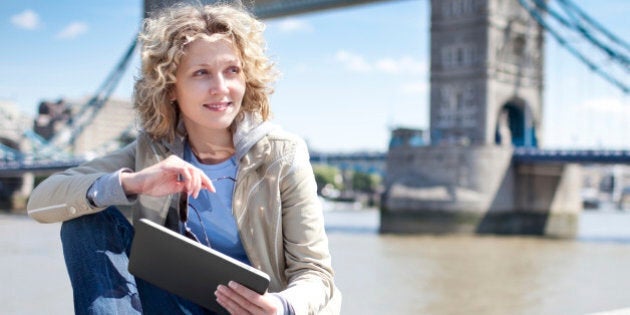 When you picture your dream trip abroad, you imagine taking in awe-inspiring sights, meeting friendly strangers, and enjoying delicious meals. What you don't imagine is being hopelessly lost in a foreign city and having to ask directions from hurried commuters with bizarre hand gestures, charade-like enactments, and the occasional word non-English you remembered from a college lecture (but can't actually remember what language it belongs to). Don't let this be you -- your smartphone can be a lifesaver when travelling. Here are five apps that will help you bust through any language barriers.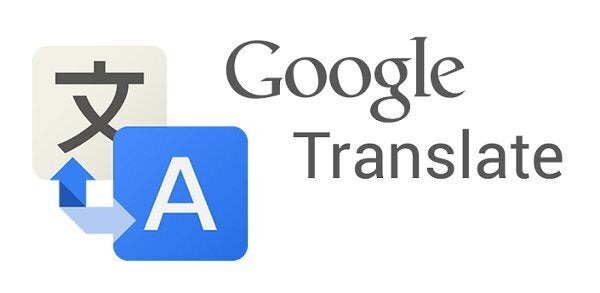 Found In Translation: 5 Great Language App
You probably already use Google Translate on a regular basis, so this app gives you easy access to the information you would look up on the web. It provides text translation and speech recognition for 70 different languages, has an extensive dictionary of phrases and works, and will also type foreign characters for you. The best part? It's absolutely free. However, sometimes you get what you pay for as some translations aren't entirely accurate and can lead to funny looks and the occasional misunderstanding. It's available for iPhone and Android, but Android users get some added bonuses like language packs that are available without using data.
Would it be great if you could translate a phrase by taking a photo of it instead of having to type it into your phone? Well, look no further than Word Lens, an app that will instantly translate foreign signs and text for you using your camera. It's available for iPhone and Android and while the app itself is free, you'll have to pay $4.99 for each language. Samsung Galaxy S4 users can download a similar app called S Translator for free.
Coolgorilla Talking Phrasebooks
Remember the days of carrying around a Lonely Planet phrasebook in your daypack? Now you can just download one to your smartphone -- ain't technology grand? Coolgorilla Talking Phrasebooks is a handy phrasebook that you can download on iPhones and Android devices and use with no internet or data connection. It contains 500 professionally translated words available via text or audio, all for free. If cost isn't an issue, Lonely Planet also provides an app version of their excellent phrasebooks that charges per language.
Have fun while learning new languages with Lingolook Flashcards, a fun app that helps you practice foreign phrases and pronunciation with cute images to help you remember the context. The app doesn't require a WiFi or data connection to use, so it's a perfect way to pass time on a long flight or train ride with your travelling companion. It's currently available on iOS.
Ever dream of having your own personal translator who could follow you around on your travels and provide on-the-spot translations to any locals you're having trouble communicating with? Vocre Translate is the next best thing -- all you do is speak a word or phrase into your phone and it will vocalize it in a different language. The app is $4.99 and available on Android and iOS.