At last, Kim Kardashian can finally put her marriage to Kris Humphries behind her.
Us Weekly reported that the "Keeping Up With the Kardashians" star's 20-carat diamond ring given to her by the NBA player sold at a Christie's auction on Tuesday for only $620,000 plus the auction house's markup, bringing the total price to $749,000.
Why did we say the ring only sold for $620,000, (which yes, sounds like a lot of cash to the rest of us)? Well, consider that the bauble originally cost a cool $2 million! Guess no one really cared to pay a lot for a piece of reality TV history, even though the Lorraine Schwartz bling featured a 16.21-carat diamond in the centre and two 1.8-carat side diamonds.
However, Humphries may not have lost that much cash out of his pocket as it's been reported that Kim's mom Kris Jenner paid for the ring herself. (Take note Kanye West.)
But something good has come out of the scandalously short 72-day marriage which officially ended in divorce in April: A portion of the proceeds from the ring's sale will benefit an as-yet-undetermined charity.
What we really want to know is: Is Kris Jenner upset that the ring she chose for her daughter sold for such a discount?
See the bling: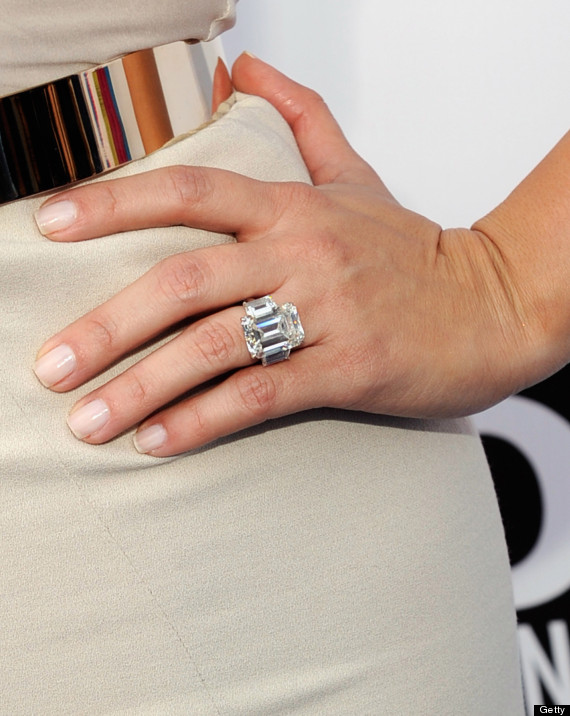 Also on HuffPost