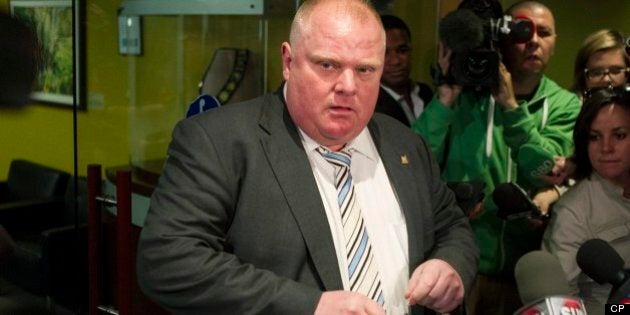 Mayor Rob Ford said he will ask for a city rec centre worker and their manager to be fired if it turns out the employee was sleeping on the job this morning, even if it was on their break or they were sick.
Ford made the statements at city hall this afternoon alongside Coun. Giorgio Mammoliti, after Mammoliti released a photo that he alleges shows a worker sleeping at their desk in the weight room of a community centre in his ward.
"He showed me a picture that bothers me. There's a safety issue here," Ford said. "If we have someone that's literally sleeping at their desk — how it looks — we cannot tolerate this.
"If this is the case, I'm going to ask for the manager and the employee to be dismissed…. I don't want to hear these excuses — that he's on break, or that he's sick, or that he's at lunch or whatever."
The picture, taken from just outside the doorway of an office, shows a person in a dark, long-sleeved shirt slumped at a desk.
Mammoliti alleges the person in the photo is a Parks, Forestry and Recreation employee at Carmine Stefano Community Centre at Weston Road and Sheppard Avenue — the same building where he has his constituency office. He acknowledged he didn't know whether the person was sleeping or not, but said he has heard complaints for months from his constituents about the worker.
"There have been verbal complaints and phone calls that have come into my office about this individual and his tendency to put his head down, while people are working on the weights," Mammoliti said.
The union that represents community centre staff said Mammoliti had never raised the issue before and should have followed proper protocol for filing a complaint and seeking an investigation.
"It should have been investigated first, rather than a media stunt" to distract from "years of dramatic service cuts," said Tim Maguire, president of CUPE Local 79.
Maguire emphasized that the individual in the photo is innocent until proven guilty, and said the union will assist in any investigation, but will assume they were on break until it can be established otherwise.
"It shouldn't be a huge issue if it happens occasionally if someone's working hard…. If someone's on their break, they shouldn't be fearful of someone very powerful using them to distract from service cuts."
Maguire added that the photo Mammoliti published breaks city rules.
"You're not supposed to be taking pictures in community centres. He had one of his staff violate city policy."
It's not the first time a photo purporting to show a city employee napping at their desk has raised hackles.
In January 2010, a picture of a TTC fare collector napping in the booth at McCowan station prompted a barrage of criticism against transit employees.
It turned out the TTC worker had a heart condition and was on medications that had contributed to his falling asleep at work. He died 10 months later from a stroke.
Like this article? Follow our Facebook page

Or follow us on Twitter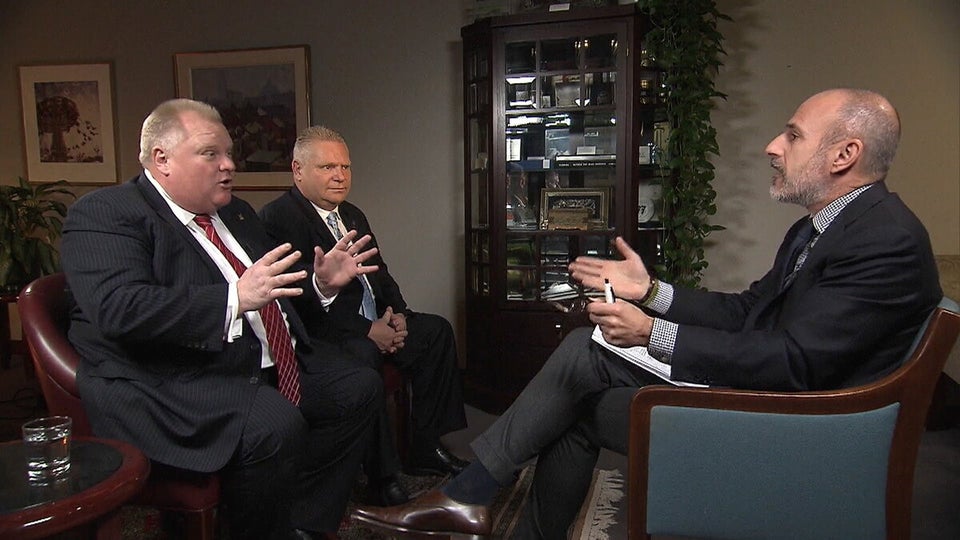 Best Photos From Rob Ford Crack Scandal