We're used to seeing the polished and elegant Aishwarya Rai of today but before she became a movie star, she was still learning the style ropes.
A vintage photo of the gorgeous Bollywood actress has been unearthed which shows a 21-year-old Ash trying on a dress for the Miss World competition in 1994, which she ultimately won.
The young budding actress and model looked a little nervous and wide-eyed as she was being fitted into a red sequined gown by two helpers and sported not a speck of makeup on her smooth face (not that she needed any!).
But her bare face and shy demeanor would soon be replaced by glossy hair, lots of red lipstick, a dazzling gown and a confident attitude when she walked on the stage and impressed the hell out of the Miss World judges.
That young pageant winner grew up to become one of the most recognizable faces in the world, having starred in countless Bollywood films (and a few Hollywood ones too) and making a name for herself as a style and beauty icon.
Even though Ash hasn't made a film since her daughter Aaradhya was born, she still keeps busy by attending movie premieres at the Cannes Film Festival, hanging out with husband Abhishek Bachchan and going glam on the cover of magazines.
Isn't she fabulous?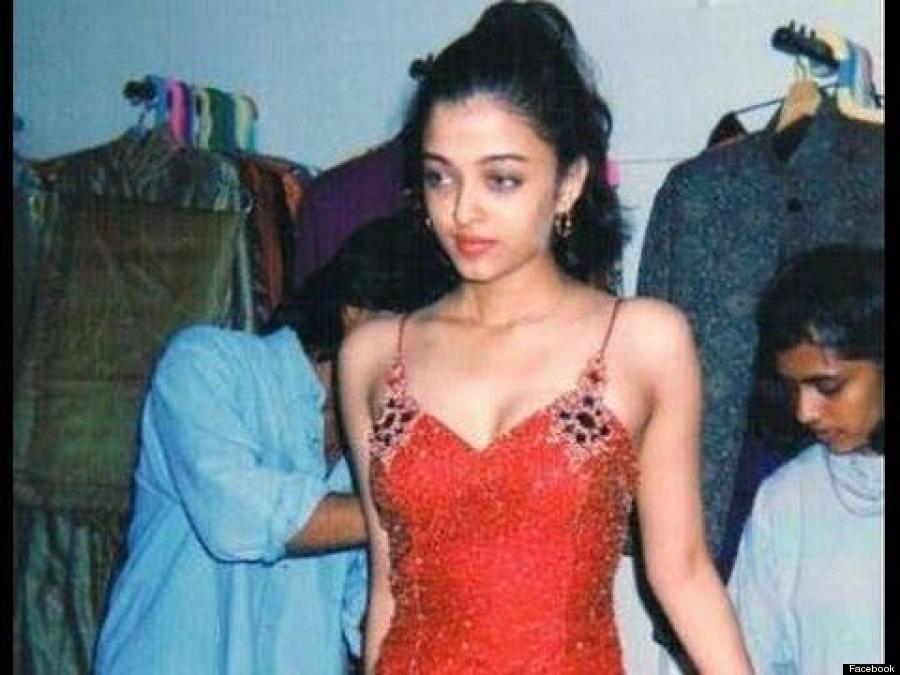 Ash was a gorgeous Miss World:
Photo gallery

Aishwarya Rai's Miss World Style

See Gallery