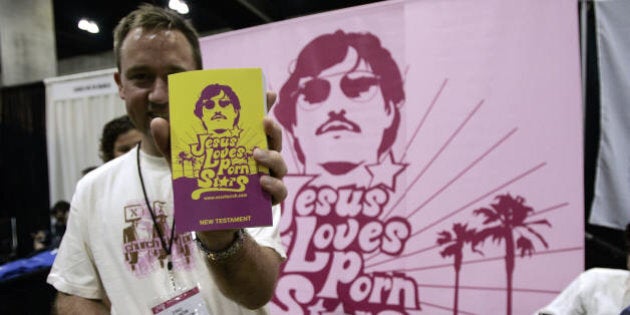 U.S. evangelists will be touching down in Toronto this week for a sex show.
About 50,000 people are expected to soak up the show -- a three-day convention featuring seminars, adult film celebrities and, naturally, a dungeon.
Among the kink shows, lively debate and international acting talent, a group of California missionaries will be helming a booth, giving away rather unique bibles and letting people know that Jesus does indeed love porn stars.
For Craig Gloss, the internet church's pastor and founder, the orders came from above.
The group doesn't aim to shame.
"We are there to build relationships, start conversations, and connect with people instead of beating them into 'holy submission,'" Gloss writes.
In fact, he adds, missionaries are frequently thanked for showing up -- even by people in the industry.
"It's the dancers in the hotties room who appreciate the kindness of our girls that are there to help them with their makeup, give them snacks, and just want to get to know them on a real level," he writes. "It's the porn stars who know that there is a God who loves them but hasn't heard that message enough from the church. It's Ron Jeremy who is still the king of porn but reached out to me when his health was in dire straits because he knew I loved him and claim to know a God who loves him as well, regardless of his chosen profession."
And it's totally all right with sex convention organizers.
"Have you seen their Bibles? We love their Bibles," Everything To Do With Sex Show organizer Mikey Singer told the National Post. "They're all really nice guys and don't cause any trouble."
True to its aim of combating porn addiction, the non-denominational Christian church keeps much of its sermons online.
Visitors to the website get two stark options. Click on the first button if you're a porn addict; the second if you're just looking for information.
You know... researching for a friend.
For the latter issue, the author suggests a starvation diet.
"If you feed something, it grows."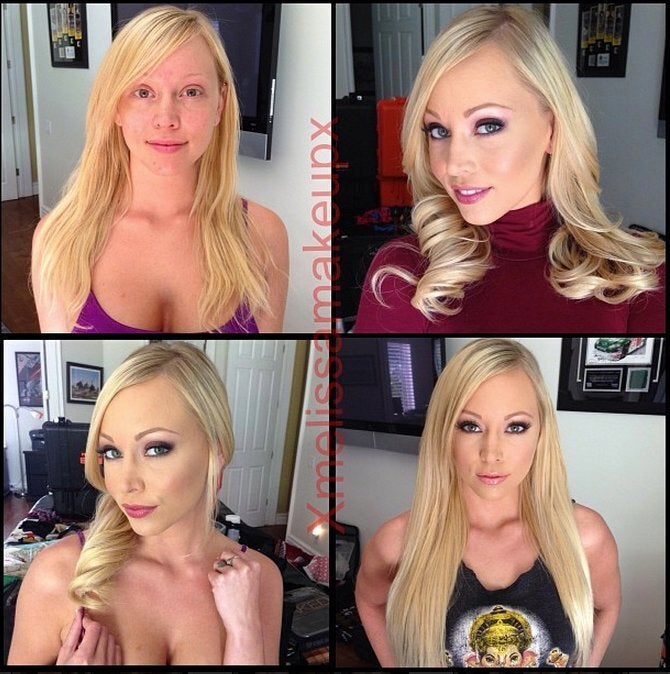 Porn Stars Without Makeup