When baby's away, the Duchess will play!
The 31-year-old, who is a patron of the charity SportsAid, used her athletic prowess when she joined in a game of volleyball wearing (of all things) wedges!
That's right, the Duchess of Cambridge spiked the ball sporting a casual ensemble featuring a striped tee, dark jeans and a fitted Ralph Lauren blazer. Who knew that volleyball could be so chic?
Not even all that jumping and lunging could keep Prince William's beautiful wife from looking put-together; not a hair from her perfect blow-out was out of place and her post-baby bod looked ready to kick butt after her shirt flew up to reveal her toned tummy.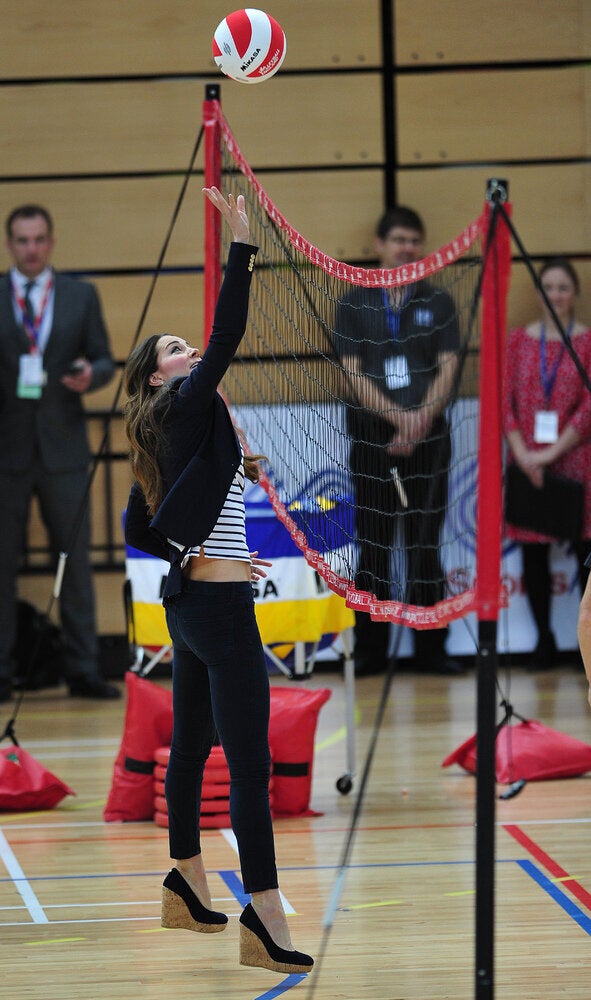 Kate Middleton Plays Volleyball In Wedges