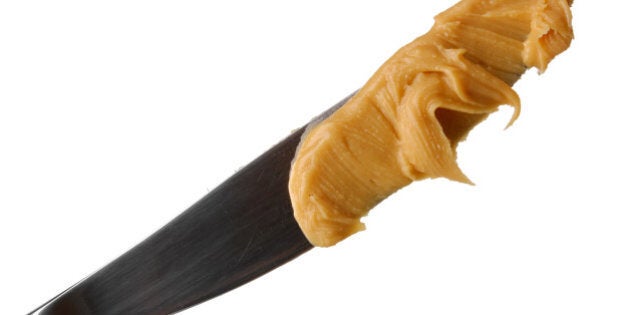 Everyone's had work-related revenge fantasies, but one Edmonton man is in hot water after making his a reality.
Kirby Christopher Sherick, 27, pleaded guilty Thursday to making his boss sick by putting peanut butter in her coffee, knowing she was allergic.
According to CBC Edmonton, Sherick and his boss, Jennifer Evans, were friendly when they first started to work together at the Millwoods Town Centre Safeway in 2010.
Working the overnight shift on May 13, 2011, Sherick went to get coffee for himself and Evans around 1 a.m. One of the coffees he laced with a packet of peanut butter, reports the Edmonton Journal.
Evans arrived at the Tim Hortons shortly after and Sherick gave her the coffee, claiming it was a peace offering.
"Sherick told Evans he felt bad they weren't getting along and that he wanted to make amends by buying her a coffee," Crown prosecutor Stephanie Brown told court Thursday.
He pleaded guilty to administering a noxious substance and was sentenced to one year of probation and 150 hours of community service, reports the Journal. He is also under a court order to stay at least 300 feet from the Safeway store.
According to the Calgary Sun, in her victim impact statement Evans wrote, "what Kirby did broke my heart. It shook me to my very soul. Every time I think about it, it makes me so sad.
"I live in fear of him – it's not fair."