There's a reason why Madonna is obsessed with working out: So she can look hot in tight leather outfits!
The 55-year-old mom channeled her inner biker girl when she opened one of her Hard Candy gyms in Berlin, Germany, on Thursday, wearing a hip-hugging pair of leather pants and a matching leather jacket.
And if we needed some reminding that Sean Penn's ex was a tough woman, the "Like A Virgin" singer sported a silver brooch that spelled the word "hard." We get it Madge, you're bad-ass!
To soften up her tough-as-nails look, the "Frozen" singer styled her blond hair into Old Hollywood waves and tottered on black sky-high heels.
We have to give props to our favourite style chameleon for daring to wear an outfit that women half her age rock. It's a great lesson to women everywhere: It doesn't matter how old you are, as long as you're confident in yourself, you can wear anything.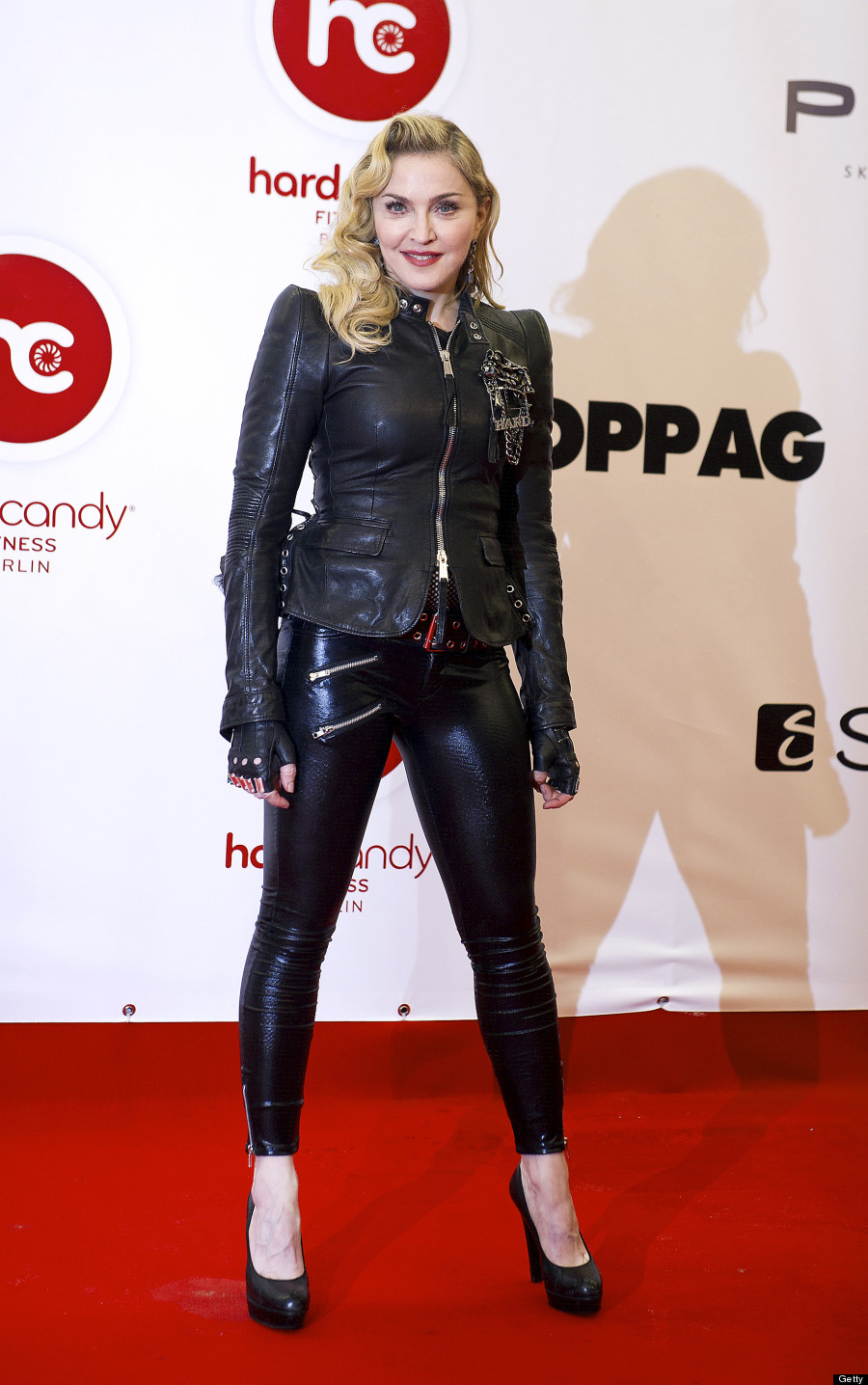 Madonna has really changed throughout the years:
Madonna Through The Years