Nova Scotia's Mi'kmaq community gathered around a fire at McDonald Beach in Shearwater Thursday night to smoke a pipe and give the moose's spirit a proper sendoff, the Chronicle-Herald reports.
Joining them were the hunters, who said they had no idea the albino moose was sacred, hunter Mark Drysdale told CBC.
A photo the men posted to a local game shop's Facebook page showing them posing with the animal's carcass after they shot it generated a lot of anger among the Mi'kmaq, who consider it a "spirit animal".
It isn't illegal to hunt white moose, but Mi'kmaq Chief Bob Gloade told the Chronicle-Herald Nova Scotia chiefs have passed a motion to ask the province for a law to protect them.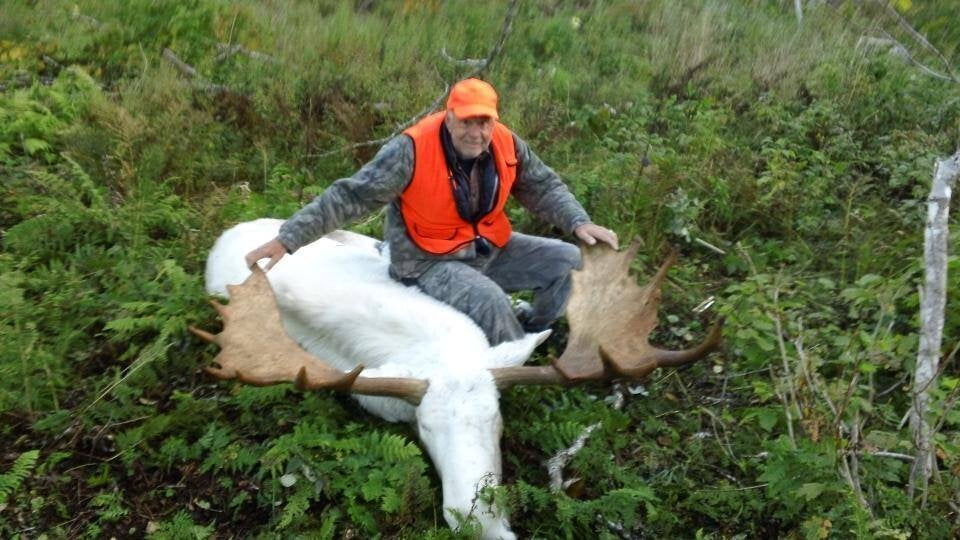 Albino Moose Shooting Sparks Outrage
Like this article? Follow our Facebook page

Or follow us on Twitter