It's been eight months since Anne Hathaway's famous Oscars "nipple" dress made waves among fashion-watchers but the actress is still trying to shake off the style faux-pas.
"The Dark Knight Rises" actress sported a sexy and sweet mini dress which was coloured pink for the 2013 Pink Party Presented by Elyse Walker on the weekend.
The sleeveless J. Mendel frock was world's away from the Prada gown she wore at the 2013 Academy Awards, featuring a tiered mini skirt with a floral lace insert (and more importantly, didn't have the unflattering dart points on her chest).
Not that her red carpet misstep threw the "Les Miserables" star off her style game; in fact, the 30-year-old newlywed has been shedding her goody-goody image for a sexier, edgier look which was seen in full force at 2013 Met Gala when she wore a curve-hugging sheer dress at the 2013 Met Gala.
Well, Anne has the legs for it, so we say: Flaunt what your momma gave ya!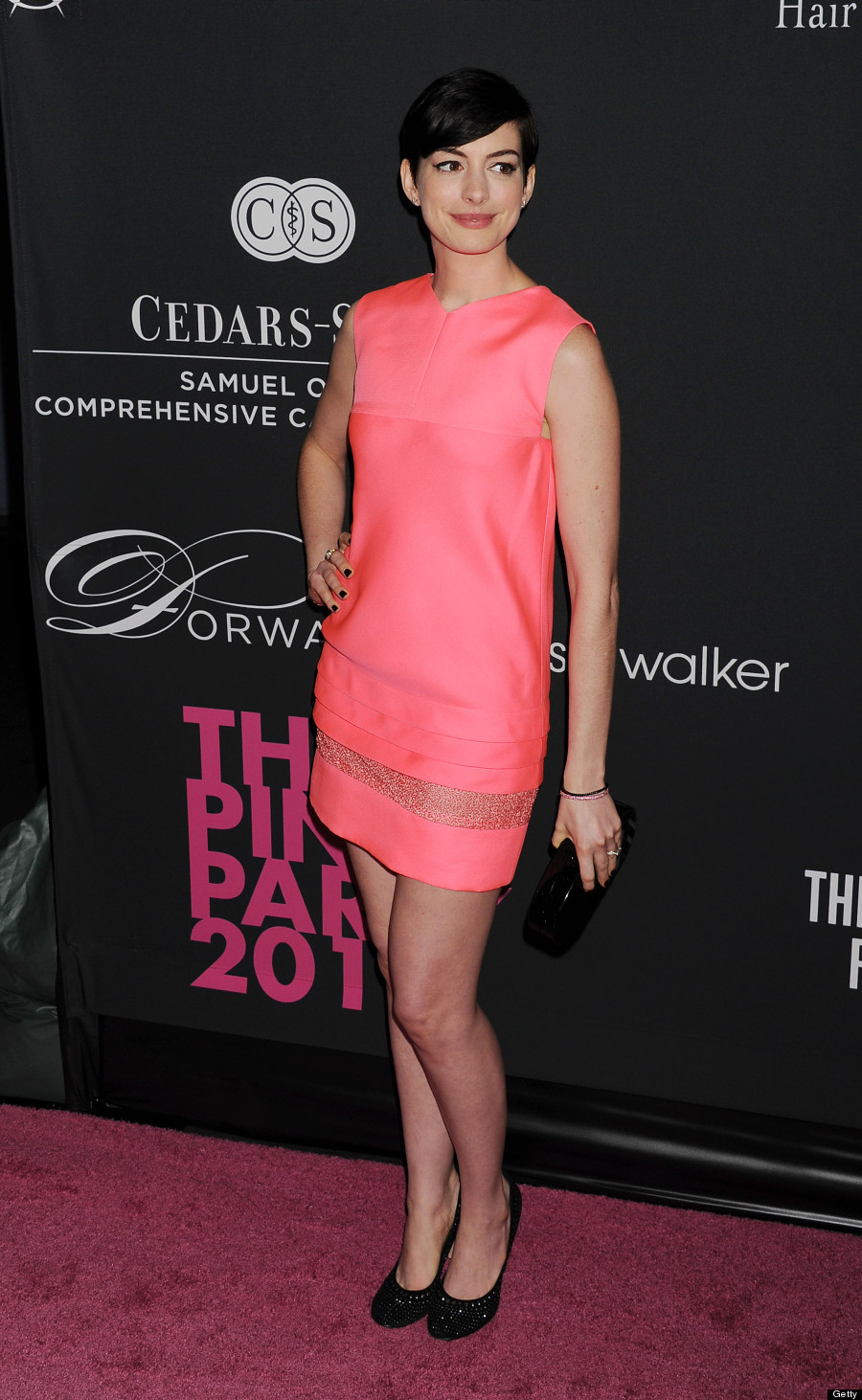 Also on HuffPost