When Beyonce goes topless, she does it in the classiest way possible.
Blue Ivy's mom posted a sexy new photo of herself on her Tumblr page which featured the singer posing sans shirt while relaxing in a white hammock.
But the 32-year-old didn't go full on Miley Cyrus; instead, Jay Z's bestie/wife covered up her assets behind her curly long blond hair and a piece of the crochet hammock. No nip slips for Bey!
The pic has to be one of the artiest "nude" shots we've ever seen from the diva; with her head tilted upwards towards the heavens, and her body adorned with gold and diamond jewelry, Sasha Fierce looked as if she were having a private moment with her God. (Perhaps she's praying for a sibling for Blue??)
And speaking of the cute celebrity offpspring, North West's future bestie made an appearance on Instagram last week, when her famous mom snapped a pic of the two of them enjoying gorgeous ocean views.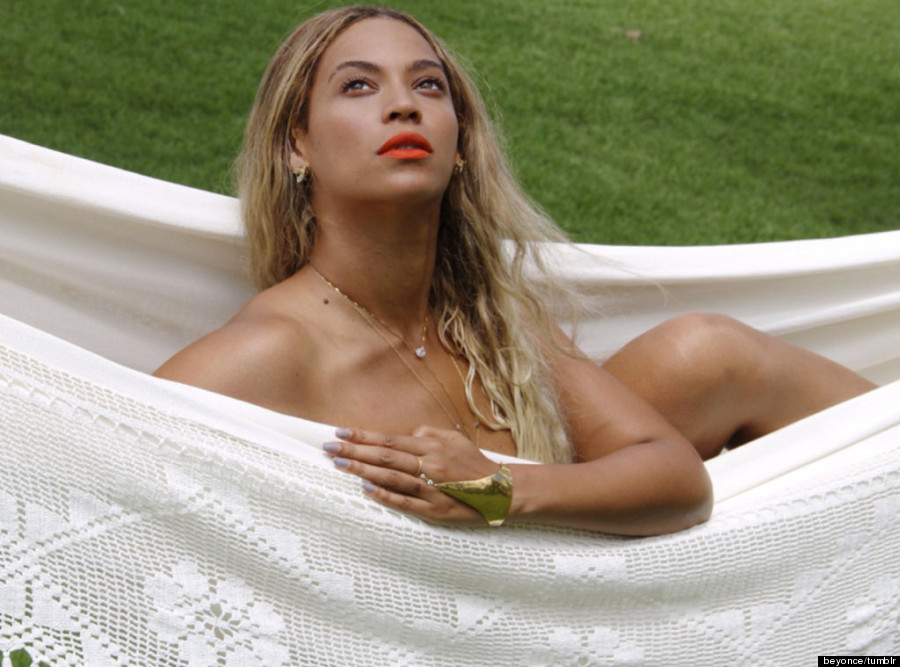 She's so perfect: