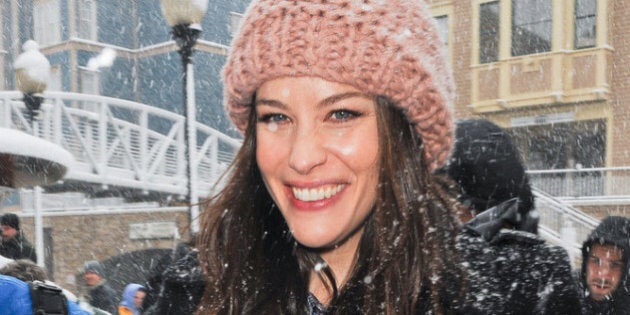 Toronto Fashion Week is in full swing and even though insiders are watching designers send their spring 2014 looks down the runway, the weather outside the tents is decidedly colder!
Even though fashion-lovers are flocking to David Pecaut Square to view the summer-worthy clothes, they'll likely be wearing their best fall fashions to gaze at designer maxi dresses, skirts and shorts that will make them wish they lived in LA.
As Canadians, we know a thing or two about how to brave the cold while looking stylish in Canuck style classics such as parkas, toques and chunky knit scarves.
Gone are the days when cold weather fashion was a write-off and nylon snow boots were our only option to look chic in the fall and winter.
Now, designers and retailers ensure that warmth and style are on equal playing fields. Celebrities need to stay warm too and as such, they are sporting some Canadian cold weather outerwear and accessories. Proof that looking great doesn't stop when the weather goes sub-zero.
Story continues below slideshow: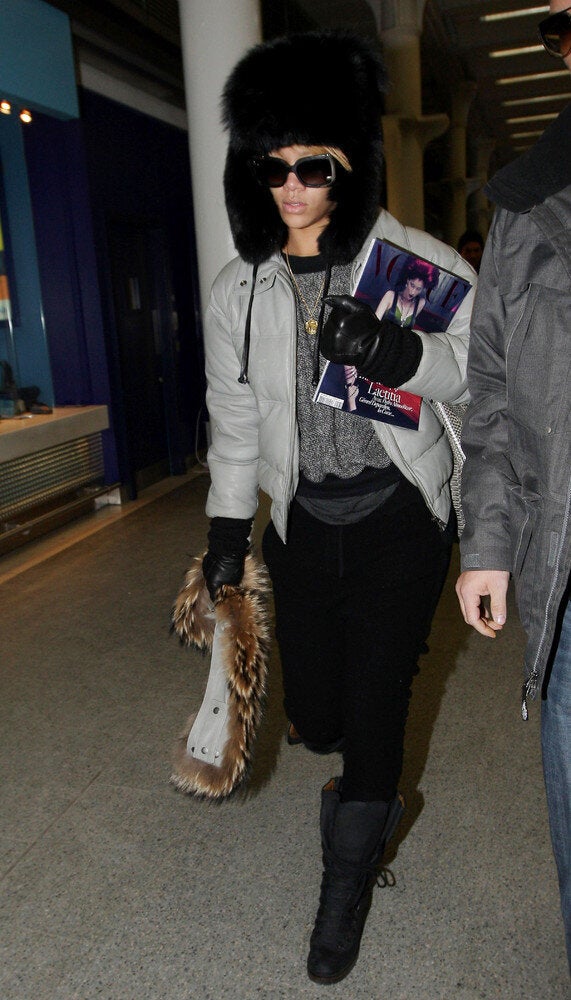 Celebrities In Canadian Cold Weather Style Staples
Don't you hate when a cold rush of wind seeps down your neck, giving you an instant chill? Well, thank goodness for the invention of scarves, which are both practical and can add a pop of colour or pattern to your outfit. Celebrities like actresses Jessica Alba, Bella Thorne and Reese Witherspoon tie one on with a variety of embellished or solid colour scarves during colder months.
They're kind of chunky and they feel like we just voluntarily strapped a brick to our feet but they prevent a swell of disgusting wet, cold slush from flooding our delicate toes.
Hands are usually the first appendages to get cold so mittens and gloves are an essential item for us Canadians during fall and winter. Actress Anne Hathaway showed how the often-overlooked winter accessory can actually be the defining element in an ensemble by sporting cute checkered gloves which made her dark outfit pop.
These heavy-duty sweaters were made for the north, even though we often see them worn as light outerwear in warmer climates.