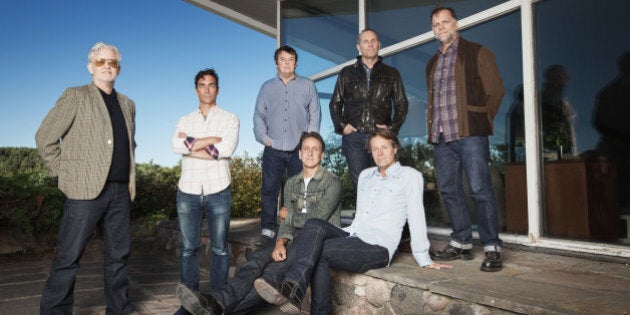 There are few Canadian institutions quite as venerable as Blue Rodeo, the roots-rock icons who have been releasing music for over a quarter century now. In fact, last winter's 25th anniversary tour was also used to road-test their new material which Jim Cuddy, Greg Keelor and the rest of the Rodeo crew are now releasing as their 13th studio album, "In Our Nature."
Rather than recording at what Cuddy calls their "beautiful studio in the city," the band headed up to Keelor's farm. "We were really going to be in Greg's world, which was going to be risky," Cuddy said. "We positioned ourselves around the various rooms and started working. It was apparent right away that there were some very strong ties that were knitting everything together and that it was going to be a good vibe record."
Now you can judge that for yourself as we are proud to offer a free full album stream of Blue Rodeo's "In Our Nature." Enjoy.