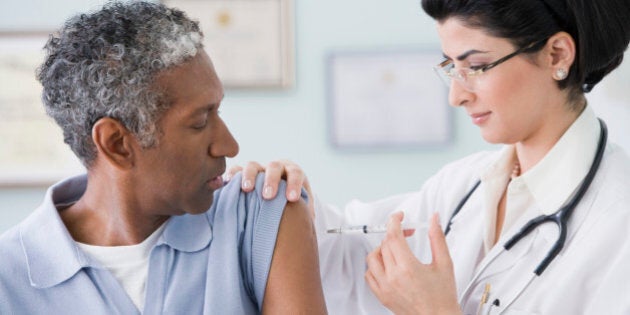 Getting a flu shot won't only help you ward off a case of the flu -- it may also reduce your risk of heart attack, a new study finds.
An international team including scientists from the University of Toronto and Harvard Medical School examined five previously published trials, finding that subjects saw a 36 per cent reduced risk of a serious heart problem simply by getting a flu shot. Subjects who had recently experienced acute coronary syndrome benefited the most from a flu shot, the researchers wrote.
Experts aren't exactly sure why the flu increases the risks of a serious heart problem, but some theorize that it may cause plaque that has built up inside the arteries to rupture, or that it could inflame the heart muscle.
The flu vaccine is recommended for everyone over six months of age in the U.S., according to the U.S. Centers for Disease Control and Prevention.