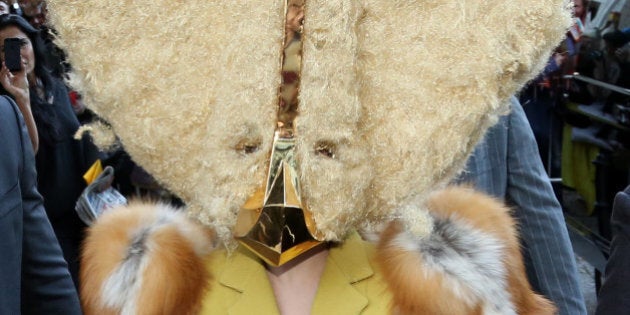 The 27-year old performer stepped out in Berlin today wearing what looked like a giant chicken McNugget on her head. The massive triangular headdress, which was created by Charlie Le Mindhu, had a strange gold beak-like section with two small eye holes for Gaga to see through. The "Born This Way" singer paired the bizarre mask with a belted yellow coat with fur sleeves, which really finished off the chicken-like ensemble.
The singer is in the German city to celebrate the release of her third album, "ARTPOP." The launch party will take place at Berlin's most infamous Berghain club Thursday night, with an intimate gathering of 50 people who won a competition to be there. The club is part of Berlin's thriving club scene, which often hosts techno and electro nights. Gaga tweeted her excitement today:
Gaga also said, "I'll be filming my beautiful berliners tonight as they hear ARTPOP for the 1st time! I cannot wait, so excited I might puke in my purse!!" The party will also be streaming live, so fans all over the world can partake in the festivities.
Earlier this week, the "Applause" singer released her single, "Do What U Want," featuring R. Kelly and she's set to perform her new song, "Venus," on "The X Factor" this weekend. "ARTPOP" will be in stores on November 11.
What do you think of Gaga's outrageous look?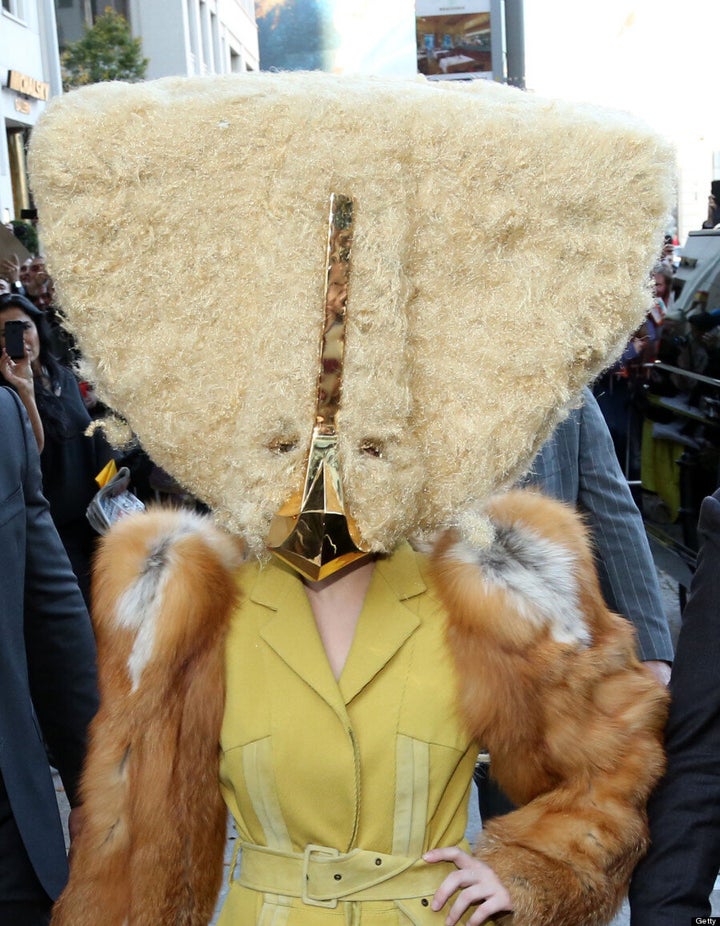 The many faces of Lady Gaga: