Jason Bell
The Royal Family might just be the most perfect family in the world.
The official portraits, taken by photographer Jason Bell, of the royal christening were just released, and they are wonderful. One of the images shows Kate and William holding their little prince, who is clad in his couture gown, while The Duchess is wearing her McQueen outfit from the day's ceremony.
Other photos feature the entire royal clan (that's four generations of royalty in one image!), including The Queen Mum and Prince Philip, Prince Charles and Camilla, and Prince Harry, with Prince George at the center of attention. There's also an image that included the Middleton family as well -- Carole, Michael, Pippa, and James are all there.
The christening took place Wednesday afternoon, when the world got to see Prince George for the first time since he left the hospital three months ago. The prince was baptised with water from the River Jordan and wore a gown designed by the Queen's couturier.
We can't get over how beautiful this family is! And how cute is Prince George?!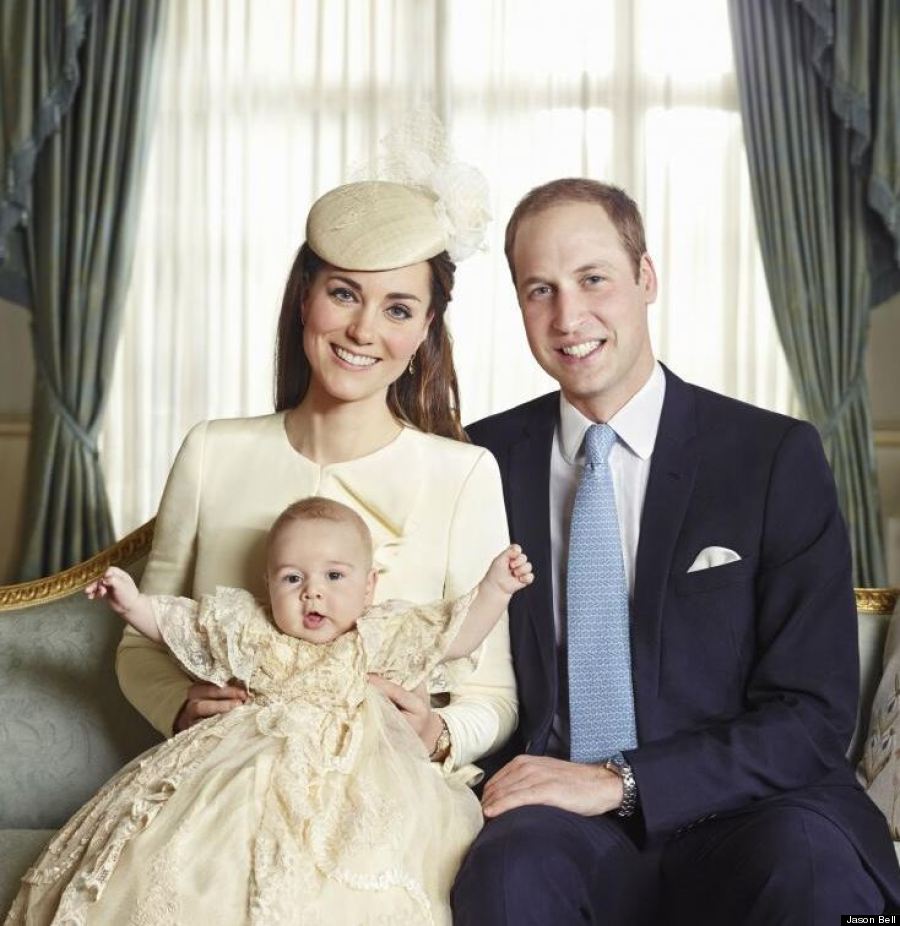 Also on HuffPost
Prince George's Royal Christening