Skunks aren't always the cutest animals, but it's hard to resist this rare spotted critter that was found with its paw caught in a rat trap in West Vancouver.
The Wildlife Rescue Association (WRA) learned of the skunk last week, when it was seen on the basement steps of a home on Ross Crescent, spokesperson Yolanda Brooks told The Huffington Post B.C.
A woman contacted the WRA on Oct. 15 about the injured animal. WRA took it in and treated it for an injured paw and a broken tooth sustained after the skunk tried to bite its way out of the trap.
Check out some photos of the spotted skunk being cared for by the Wildlife Rescue Association. The story continues below the slideshow: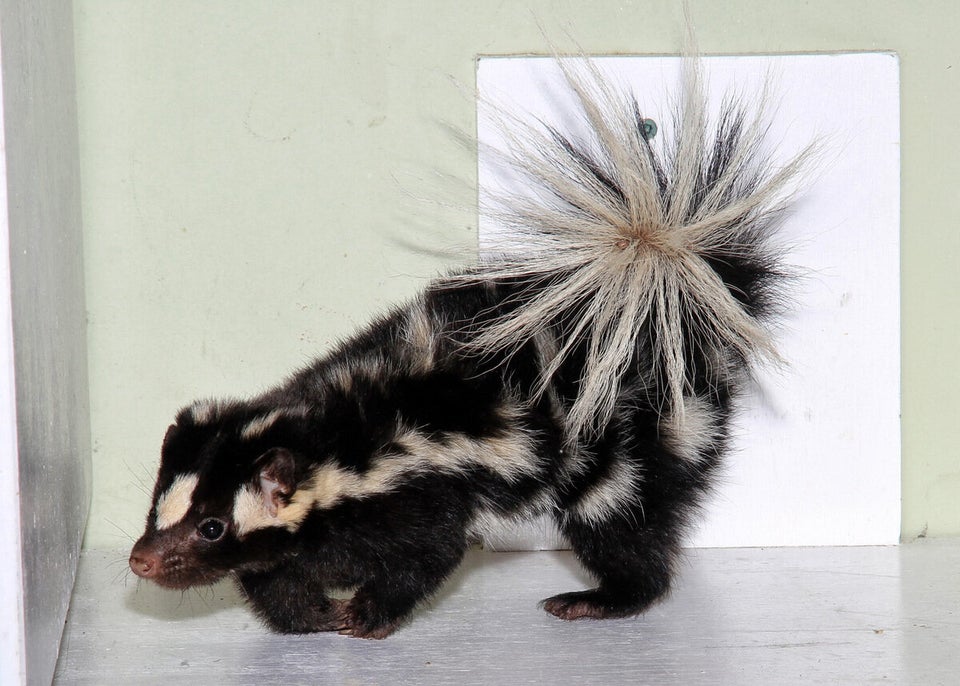 WRA staff have cared for the animal by cleaning its paw regularly and administering medication, wrapping it in a towel to keep it from spraying.
Once recovered, the skunk will be released back into the wild near where it was found. Staff expect the critter to fully recover in two months.
"The wound is taking a while to heal because there are exposed tendons, but it's has started to heal now," Brooks said.
Like this article? Follow our Facebook page

Or follow us on Twitter