Instagram/GQ
Last week Rihanna tried to cleanse her sins in the bath but it seems like she's let her inner demons get the best of her.
The 25-year-old is on the cover of British GQ's December issue wearing nothing but live snakes on her naked body (a far scream from her Glamour cover). The singer posted two images from the magazine to her Instagram account Friday . She's seen posing with her mouth open and hands against her cheeks, wearing cat-eye contacts that really add to the cover's creepiness. Fittingly, the images were released just in time for Halloween (inspiration!), even though the issue isn't out yet. In a second image, the Barbadian stunner poses with a single snake (a la Britney Spears circa 2001) on top of her head with her finger in her mouth.
The cover shot was taken by British artist Damien Hirst (known for his famous shark-in-formaldehyde piece) for the GQ's 25th anniversary issue.
The singer sparked some controversy with her Instagram followers with the caption, "Medusa head on me like I'm 'luminati!!!! She. x Damien Hirst #GQ #25thAnniversary #COVER," but we just think RiRi is playing around -- after all, she does love a good controversy. Earlier this week the "Diamonds" singer was kicked out of a mosque for staging a disrespectful photo shoot, and then she went on to twerk in a tiny bikini in Greece.
What do you think of RiRi's new cover?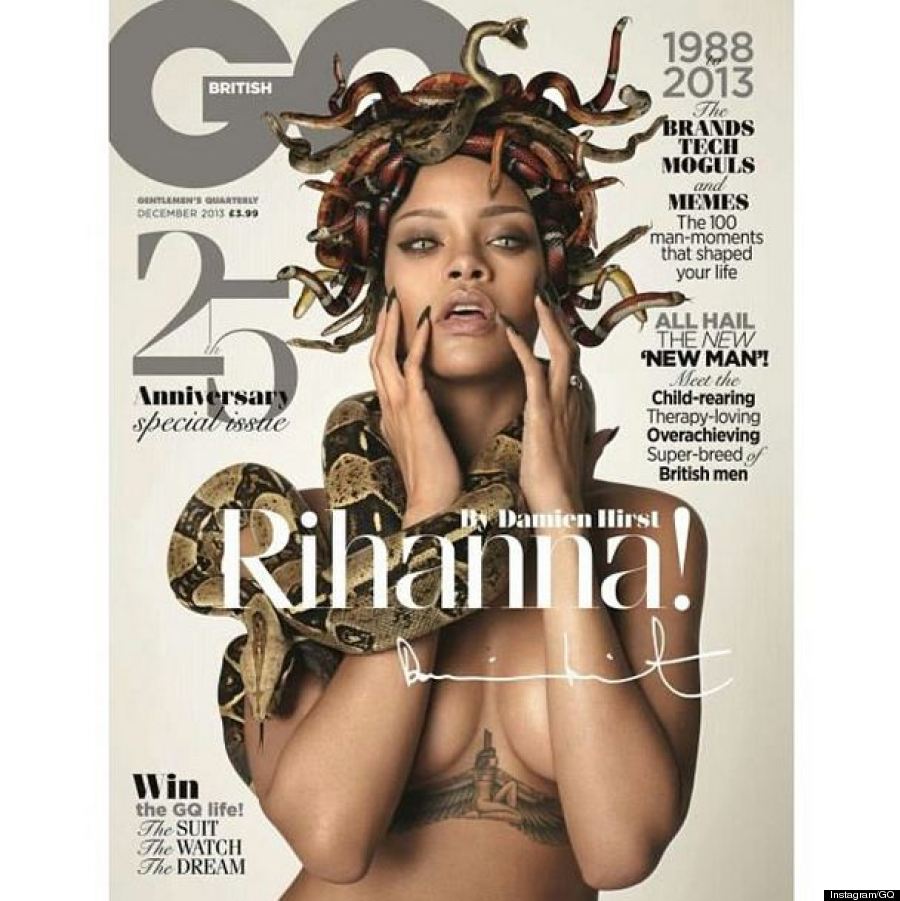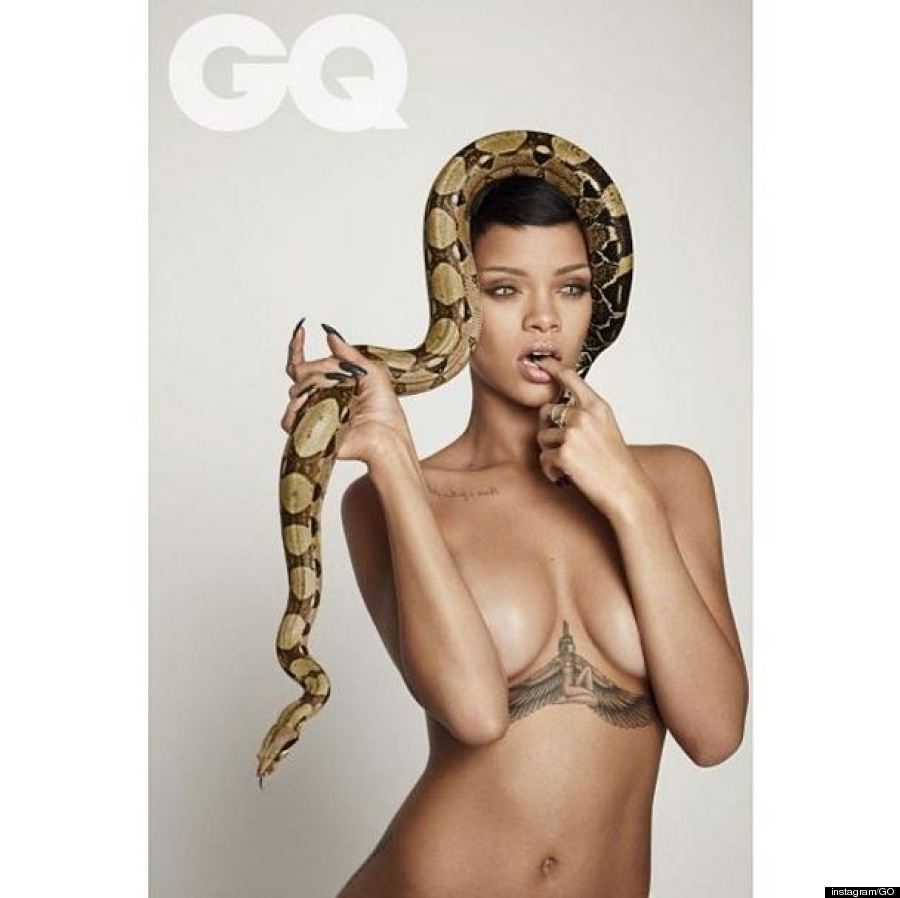 The girl can't help it:
Rihanna's Most Outrageous Moments