Fans of the Calgary Flames got a glimpse of the team's new third jersey Sunday in an event at the Scotiabank Saddledome.
The new jersey features the Flaming C logo alongside the word "Calgary." In a nod to Calgary's western heritage, the new jersey also has a western-style shoulder yoke and tie-down laces on the front, which the team says celebrate the unique landscape of southern Alberta.
"Personally, I like it because I am very proud of our city and every time the Flames wear our third jersey, 'Calgary' is front and centre on television screens and newspapers around the world," said Jim Peplinski, vice president of business development for the Calgary Flames.
Fans quickly took to social media to share their thoughts on the new jersey.
Vote below photo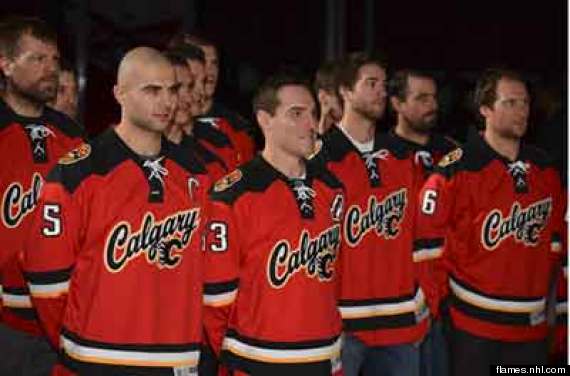 Also on HuffPost
Photo gallery
Farewell, Iggy
See Gallery