Over the weekend, Julianne Hough attended a Halloween party dressed in quite the controversial getup.
The dancer-turned-actress was portraying the character Suzanne (a.k.a. Crazy Eyes) Warren from the acclaimed Netflix series, "Orange Is The New Black," and wore an orange prison jumpsuit, complete with grey sweatshirt underneath and a prison ID tag. She also styled her hair into mini buns on her head. But that wasn't enough. In an attempt to properly portray the black character Hough donned "blackface" makeup, which has gotten many people talking.
.@juliannehough You must be quite sheltered not to have anticipated offense at #blackface. But KUDOS for an apology w/o using the word "if".

— Only4RM (@Only4RM) October 26, 2013
http://t.co/UdDT4UTRCF<< when will white people learn that Black face is NEVER cool & never gets a pass. Bye ashy. @juliannehough

— J I Λ (@MissJia) October 26, 2013
In the last couple centuries (starting as early as 1843 until as late as the 1970s in the United States and Britain), white entertainers would put on blackface to imitate or create caricatures of slaves in the South, which is why many still consider it to be racist today.
Blackface was also a controversial choice in a "Mad Men" episode from 2009 when the character Roger Sterling threw a Kentucky Derby party where he serenaded his bride with the song "My Old Kentucky Home," with a face covered in dark brown paint.
Hough has since apologized for her costume on Twitter, saying that she never meant to offend anyone.
"I am a huge fan of the show Orange Is the New Black, actress Uzo Aduba, and the character she has created. It certainly was never my intention to be disrespectful or demeaning to anyone in any way. I realize my costume hurt and offended people and I truly apologize," the "Safe Haven" actress said. To see more photos of Julianne's costume, click here.
What do you think of Julianne's costume choice?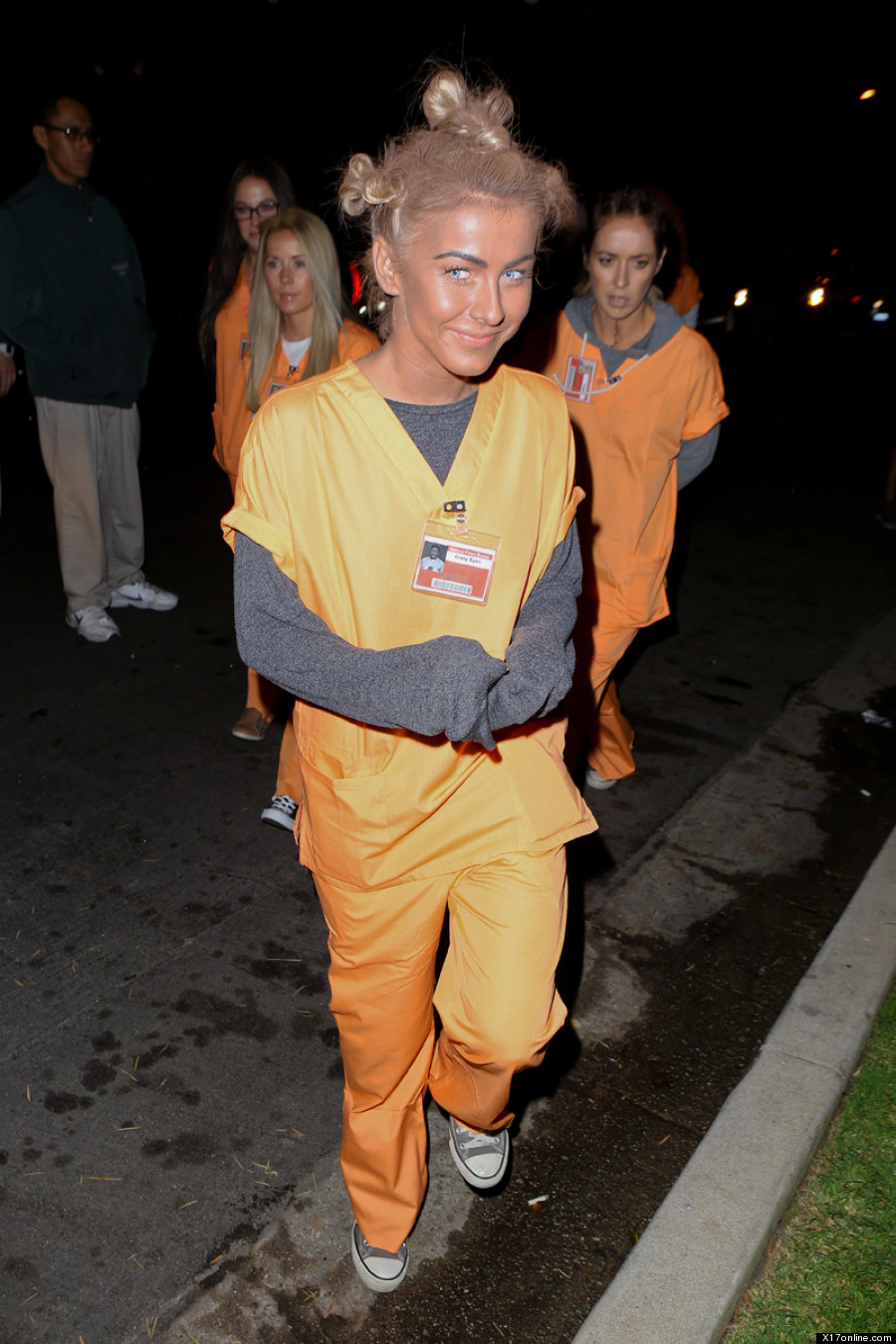 She's not the only one who's sparked controversy: