Canadians following the Senate scandal are more likely to believe Mike Duffy's version of events than the prime minister's and Stephen Harper's approval rating has hit an all-time low, according to a new poll.
Sixty-nine per per cent of respondents in the latest poll from EKOS Research and iPolitics said they disapprove of how Harper is handling his job. The poll surveyed 1,377 Canadians between Oct. 26 and 29.
"Mulroney probably had a lower approval rating in '92 or '93, just before he left office," says EKOS president Frank Graves. "But that's the only time I've seen numbers that bad."
Approval ratings for both Liberal Leader Justin Trudeau and NDP Leader Thomas Mulcair have climbed, but it's Mulcair who has seen the most dramatic surge in support. After a week of tough questions for Harper in question period, the NDP leader has a 50 per cent approval rating.
"In the spring Mulcair was stuck in the 20 per cent range," Graves said. "He's now tied with Trudeau, who has done very well, so that's an impressive achievement."
The New Democrats have also seen gains in voter intentions, with 24.9 per cent of those surveyed saying they would vote for the NDP if an election were held tomorrow. The Liberals are in the lead with 37.4 per cent, a significant increase from the 18.9 per cent of the vote they captured in the 2011 election.
The Tories garnered the support of 26.4 per cent of respondents, down 10 percentage points from the 2011 election. Graves says the Senate scandal has badly tarnished the Conservatives.
"This has really captured the public attention, and not in a very good way from the government's point of view," he said. "It's hard to find anything that's even a glimmer of good news for the government in all this."
The margin of error for the poll is +/- 2.6 percentage points.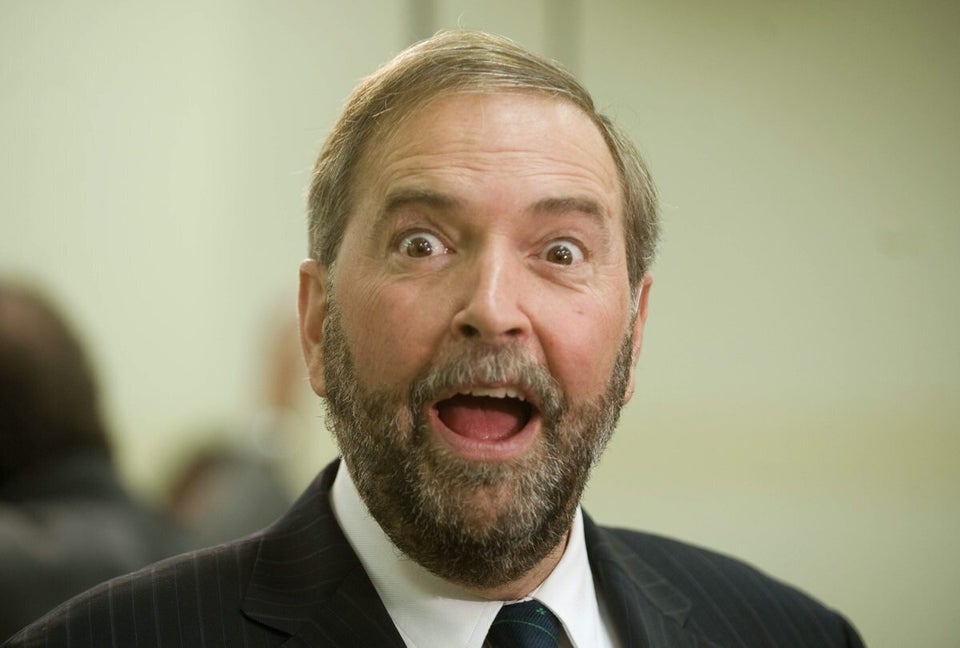 What Mulcair's Really Saying