OTTAWA — The Conservative Party of Canada's decision to use its donors' money to pay Mike Duffy's legal bills isn't sitting well with Tory members of Parliament, but few were willing to say so Tuesday.
Tory MPs John Weston, Ryan Leef and Daryl Kramp avoided reporters' queries as they left the House following Question Period. Under condition of anonymity, however, several other Conservative MPs told The Huffington Post they believe the party membership would be upset.
"I would certainly think so," one MP said.
"The Duffy legal bills are troublesome because we don't know what they were really for," the person added.
The prime minister confirmed Tuesday that the Conservatives used money from party coffers to cover Duffy's legal bills — two months after Stephen Harper said he told the PEI senator to pay back his ineligible housing expenses.
The $13,560 cheque from Conservative party lawyer Arthur Hamilton was one of the bombshell revelations from Duffy's second explosive speech in the upper house Monday.
"Contrary to the prime minister's assertion... that he ordered repayment because Senate expense rules were in his words, 'beyond the shadow of a doubt' broken; he had my legal bills fully paid," Duffy told his Senate colleagues Monday.
"Why would he do that? He would never do that if he believed my expense claims were improper," Duffy said.
One MP suggested that the PMO and the party probably thought Duffy's expense claims "weren't as bad as initial reports suggested."
Another MP said he wasn't surprised to hear money had flowed from Hamilton.
Documents filed in court suggest the Conservative Party was initially going to repay all of Duffy's expenses. Lawyers for Nigel Wright, the prime minister's former chief of staff, told the RCMP that when the price-tag for Duffy's expenses jumped from $32,000 to $90,000, the party balked feeling it was "too much money to ask the Conservative Party to cover."
On Tuesday, Harper told the Commons that the Conservatives, like all political parties, uses their funds to defend caucus members in legal trouble.
"The party regularly reimburses members of its caucus for valid legal expenses, as do other parties," Harper said in the House.
Conservative MP Peter Goldring told reporters that it's not uncommon for the party to pay legal bills when a caucus member has "difficulties."
"I wouldn't look at anything (as) too terribly unusual," he said.
When asked why the prime minister believed it was acceptable to pay for legal fees for something he believed was improper, Goldring said that question should be directed to Harper himself.
The Conservative Party has covered the legal bills for judicial recounts in contested elections and sources say the party is paying the legal costs for Heritage Minister Shelly Glover and Manitoba MP and parliamentary secretary James Bezan. Both are involved in court proceedings over what they call erroneous interpretations by Elections Canada.
Dean Del Mastro – a Tory MP who is now sitting as an independent after he was charged with failing to report additional campaign expenses – told HuffPost his personal lawyer was not paid by the Conservative Party. But he said Hamilton, the party's lawyer, did assist him throughout "without any cost to me whatsoever."
The Liberals' national director Jeremy Broadhurst confirmed their party has covered the legal expenses of some of its caucus members – particularly if it relates to electoral matters or if the members were under undertaking activity on behalf of the party.
"We would always do so in consultation with members of our national board to ensure that the party's money is spent appropriately," Broadhurst wrote HuffPost in an email.
The Conservative Party of Canada's director of communications Cory Hann would not tell HuffPost under what circumstances MPs' legal fees are paid for by the party.
Goldring suggested Tuesday that he paid his own legal bills after he fought charges he refused to take a breathalyzer test during a road-stop last December. He was cleared of wrongdoing in June.
But the Edmonton MP did have help from taxpayers, rather than Conservative Party donors, when he was sued for wrongful dismissal several years ago.
The House of Commons' secretive Board of Internal Economy approved an out-of-court settlement worth two weeks of pay after a former employee sued Goldring for $250,000, he told Sun Media in 2010.
Since the Board of Internal Economy meets in secret and doesn't identify the members of Parliament and the legal cases it discusses, it is difficult to know how much taxpayers spend to defend Parliamentarians or how many are frequently sued.
The Board's minutes from six meetings in 2013 suggest it discussed legal matters involving three different MPs. The Board is an administrative committee with membership from all recognized parties: the Conservatives, New Democrats and Liberals.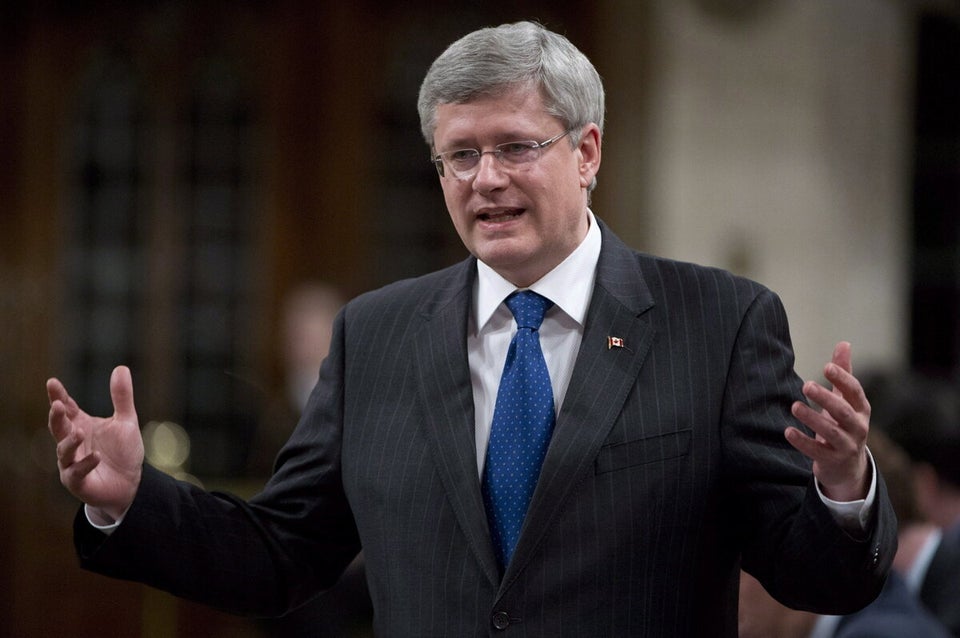 Key Senate Scandal Quotes