"I don't think this picture went viral enough," she wrote.
Her post has already been retweeted more than 600 times.
And while it's unclear what exactly struck Mulcair's funny bone last week, we at HuffPost Canada Politics may have a guess.
But did Harper's changed tune lead to laughter?
There was a moment that seems to match what's going on in this shot — Harper speaking and emphatically pointing his finger, while someone else is heard laughing.
Watch the video below for yourself.
Mulcair had asked the prime minister if Wright, his current chief of staff Ray Novak or Conservative Senator Carolyn Stewart Olsen threatened to expel Duffy if he didn't accept the $90,000 deal.
"Again, Mr. Speaker, he alleges that many people knew about this. That is simply not correct," Harper said. "It was Mr. Wright's decision, using his own resources and by his own admission, documented, he told very few people.
"The fact of the matter is that it is the virtually universal view in this party that if a person cannot follow rules, cannot respect the standards of integrity in their behaviour, people do not want them to be a member of the caucus of the Conservative Party."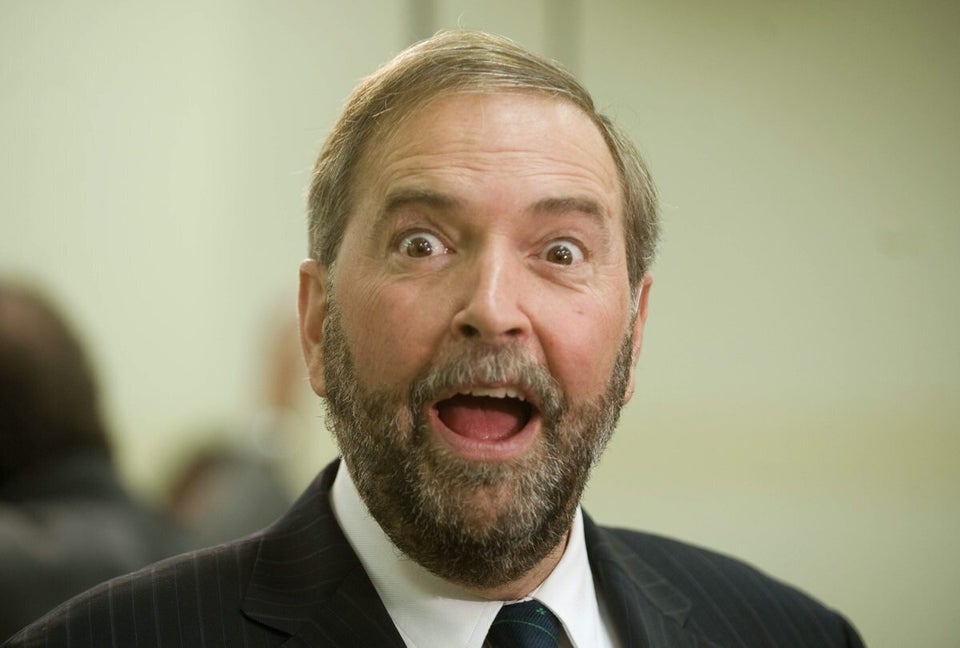 What Mulcair's Really Saying