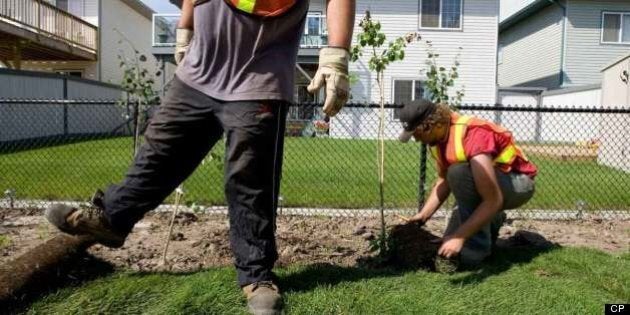 The federal government has boosted the number of temporary foreign workers (TFWs) allowed into Canada, even as the governing Tories promised a crackdown on the contentious program.
According to data from Citizenship and Immigration Canada (CIC), there were 124,017 admissions to Canada under the TFW program in the first six months of this year. That's an increase of about five per cent from the same period in 2012, and up nearly 18 per cent since the same period in 2011.
However, the new rules came into effect after June, so the numbers for the first half of this year don't reflect the government's changes.
Among the changes to the program, the Harper government eliminated the "15-per-cent" rule that allowed employers to pay temporary foreign workers 15 per cent below the prevailing rate for a given job, as long as the employer had paid Canadians that rate as well.
In an email to HuffPost Canada, a CIC spokesperson stressed the program is carrying out an important function in the economy.
"Canada is experiencing significant skills shortages in many sectors and regions, but Canadians must always have first crack at job opportunities when they become available," CIC said.
Some recent studies have challenged the notion that Canada is experiencing a labour or skills shortage any worse than what is usually the case.
BMO economist Douglas Porter noted earlier this year that one-quarter of Canadian firms are reporting labour shortages — lower than the 15-year average of 35 per cent.
But many industry groups say businesses rely on the TFW program to fills gaps in employment.