Three teens are facing a bevy of weapon- and drug-related charges after a 15-year-old was cornered at a stairwell, struck with a gun and robbed, police allege.
A total of 35 charges have been laid after police received a call Monday alleging that the victim was approached by a 16-year-old and lured to a stairwell at a building in the Bathurst Street and Steeles Avenue West area.
The victim was allegedly taken to the area to buy marijuana, but was also met with three other boys.
A 16-year-old pulled out a gun and another youth pulled out a long-barrel firearm, pointing it at the victim.
The victim was struck over the head with a gun and four suspects fled with his belongings, running west on Steeles Avenue West.
Three of the four suspects were arrested. Upon a search of the home one of the accused, marijuana was seized.
The three youths, who cannot be named under the Youth Criminal Justice Act, have each been charged with:
- Robbery While Armed with Firearm
- Use Firearm to Commit Indictable Offence
Two of the accused were each additionally charged with two counts of fail to comply recognizance, two counts of breach of recognizance and marijuana possession.
One of the accused was also charged with possession of marijuana.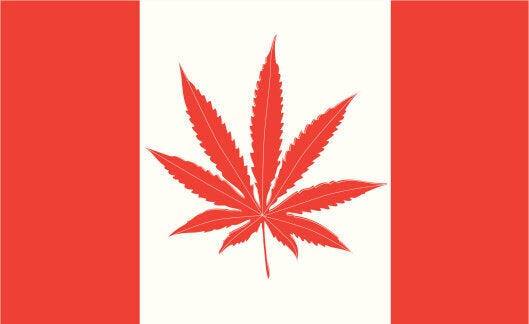 Which Province Smokes The Most Pot?