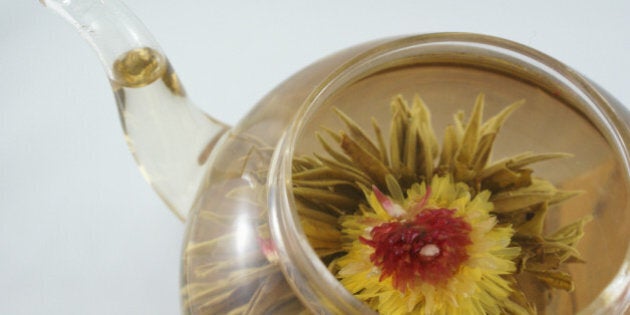 The first-ever Festival features over 30 exhibitors that represent a variety of areas along the tea spectrum (read more about that here). There will also be a bunch of demonstrations and presentations on tea culture, including Chinese, Korean, and Taiwanese tea tastings and ceremonies, Matcha for beginners, and tea cocktail recipes.
The Festival is being put on by the Vancouver Tea Society, a non-profit organization made up of tea lovers who saw a gap in Vancouver's otherwise rich food and drink culture.
"There was a group of us who had gotten together and been discussing that Vancouver is a pretty incredible city when it comes to food and wine and everything else that's a gastronomic pleasure, but it didn't have anything like that that was comparable in terms of tea," Del Tamborini, the Society's co-founder and executive director, told The Huffington Post B.C.
"So we decided that there needed to be some sort of public event that could showcase tea, and that could introduce the people of Vancouver to the real breadth and depth of tea culture that is already existing in the city, while at the same time providing a springboard for future developments of tea culture in the city."
The Society, founded this past February, hopes to continue developing and producing local tea-inspired events. For Tamborini, it's the unique pace of tea culture that makes it so special.
"You have fast food culture, and you have coffee culture that's more designed for quick gratification," he says. "At the same time, there needs to be something that people can turn to when they want to relax, when they want to slow things down, and I think that's where tea comes in. It's a beverage that can be so many things to so many people."
Like this article? Follow our Facebook page

Or follow us on Twitter