You can do yoga just about anywhere: in a studio, at home, even on a paddleboard. But with beluga whales? That's original even for a yoga-obsessed city like Vancouver.
"Yoga with the Belugas" invites practitioners to stretch out in a session at the Vancouver Aquarium's beluga exhibit.
The session, which will be led by instructor Celeste Lyon and will take place on Nov. 14, promises "no sweat" postures that will appeal to beginner and advanced yogis.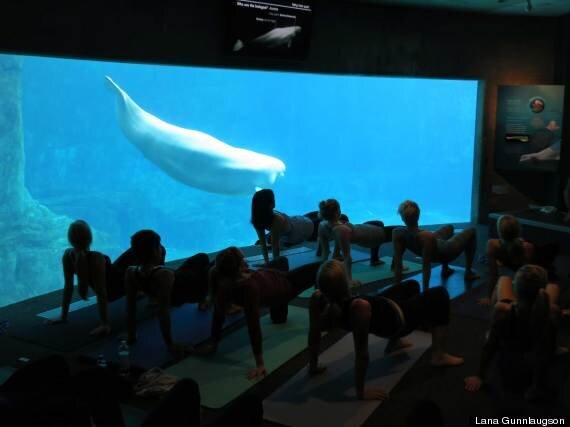 Tickets cost $21 for aquarium members and $31.50 for non-members.