The group contends that Cheney could be arrested either under the Criminal Code of Canada or because Canada is a signatory to the United Nations Convention Against Torture.
The war crimes allegations against Cheney stem from his role in the War on Terror, specifically the extraordinary rendition program and United States' use of "enhanced interrogation" techniques such as waterboarding.
Cheney told ABC in 2010 that he was "a big supporter of waterboarding."
A guest told Buzzfeed that former senator Joe Liberman "said something to the effect that it's nice that we're all here at the Plaza instead of in cages after some war crimes trial."
This isn't the first time Cheney has stirred up anger in Canada. Last year, he cancelled a trip to Toronto over "security concerns" and in 2011 the former VP was greeted with angry protesters in Vancouver. Cheney was forced to remain in the Vancouver venue for several hours to allow for the crowd to disperse. That protest followed NDP MP Don Davies calling for Cheney to be barred from Canada.
Should Cheney be allowed into Canada? Share your thoughts in the comments below.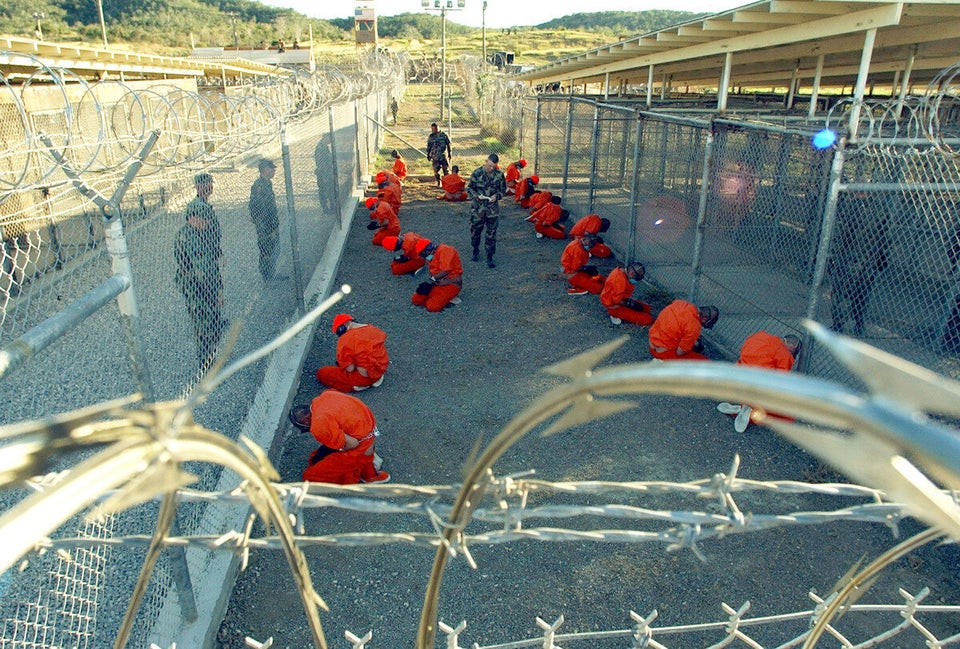 Guantanamo's Camp X-Ray, Then And Now