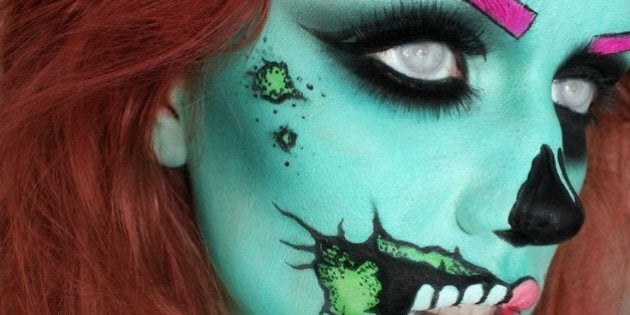 Don't have a costume yet? Not sure whether you have the time to make a DIY Halloween costume idea come to life? Tired of spending tons of money on clothes you'll only wear once?
Instead of spending hours upon hours of fashioning together yet another Miley Cyrus outfit, why not pick up a few makeup essentials for an alternative, last-minute Halloween costume?
We've rounded up some cheap and creative Halloween makeup ideas which don't take that much time or money to create and they don't all involve being zombies. (Plus, you'll really impress your friends when they see your Jack Skellington face).