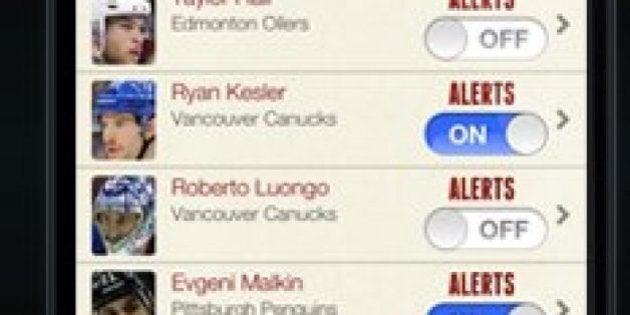 What does it take to win over a Dragon? Three Vancouver entrepreneurs just found out.
Dustin Sproat, Kyle Hagel, and Kamil Sikorski created a hockey app called Shnarped, and according to a press release, it recently won big on CBC's "Dragons' Den"—a show where entrepreneurs pitch their ideas to potential millionaire investors.
In an episode that aired Wednesday, the app's creators are seen snagging a deal with all five Dragons. They have since partnered with Dragon Jim Treliving, securing a November sponsorship from his company, Boston Pizza (with more partnerships on the horizon).
Shnarped is a free mobile app that lets users connect with and keep track of their favourite hockey players. Hockey fans can even virtually "send a pound" (fist-bump) with their favourite players, plus keep track of stats and news. There are currently 350 verified professional hockey players on the app. After the episode's eastern Canada airing yesterday, Shnarped saw a saw a huge surge in downloads—the traffic even crashed the company server.
"Being on 'Dragons' Den' was a phenomenal experience," Sproat says in the release. "When we got all five of them on board, we were pretty pumped." He also says his team is "elated about the reception we're getting from people across the country." The founders celebrated with friends and family at a viewing party yesterday at Bimini Public House in Vancouver's Kitsilano neighbourhood.
Not bad, team, not bad at all.
Check out photos of the app, Shnarped's founders on "Dragon's Den" and their funding celebration here: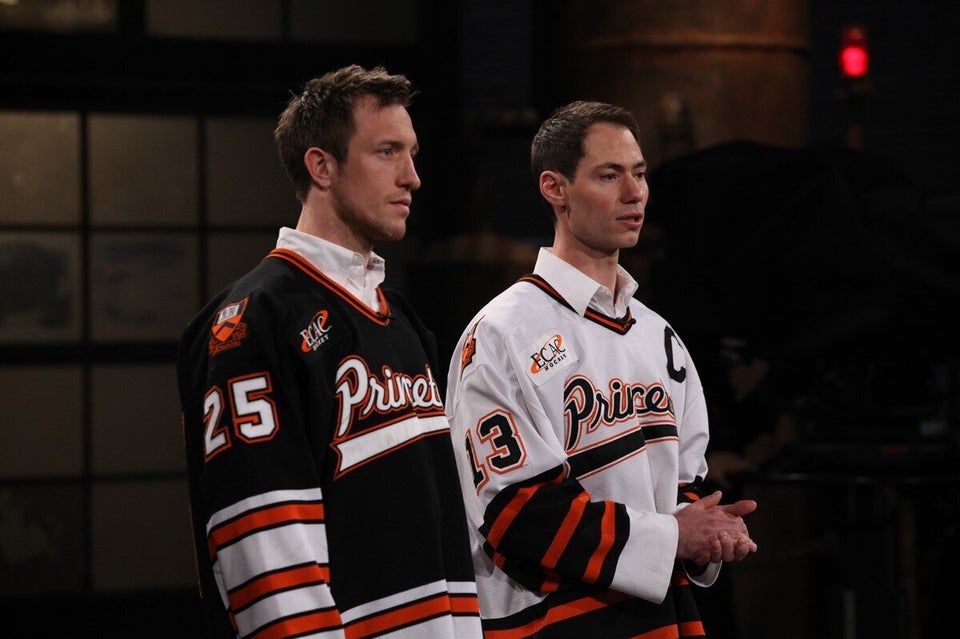 Shnarped On 'Dragons' Den'
Like this article? Follow our Facebook page

Or follow us on Twitter