Move over, David Beckham!
Cristiano Ronaldo proved that there's plenty of room for hot soccer studs in the underwear arena.
The Real Madrid star unveiled sexy pics of his new underwear and sock line CR7 this week and showed off his impressive pecs and abs while modeling the collection.
In one of the blush-worthy photos, the 28-year-old hottie flaunts off his ab-tastic body in really tight black-and-white briefs which shows off his, um, package, his six-pack and his rock-hard thighs. (Okay, maybe it's time for us to go back to the gym.)
A second pic shows the Portuguese cutie sporting tightie-whities with his arms over his head and staring seductively into the camera. Meow!
So is Irina Shayk's boyfriend hot enough to topple Becks from his reigning underwear throne?
Well, if Ronaldo can swing and run in his undies, then the crown is all his.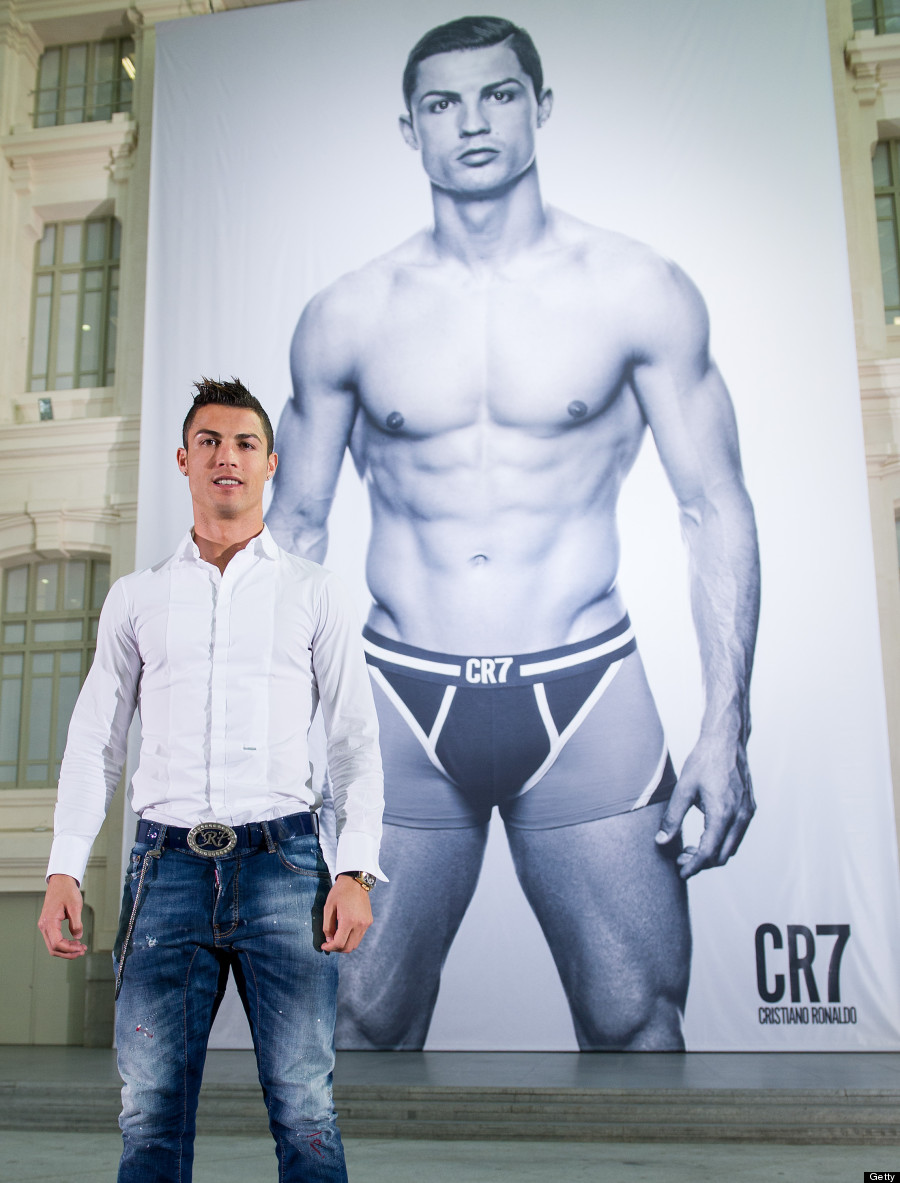 More shirtlessness!