Heidi Klum has given us a glimpse into her future, thanks to her wild Halloween costume!
The 40-year-old supermodel transformed into an old woman on Thursday complete with protruding blue veins all over her legs and arms, liver spots, a white wig and tons of wrinkles.
Despite her advanced age, the "Project Runway" host dressed to the nines in a tweed mini-skirt and matching jacket, pearls, a paisley blouse, a chic handbag and kitten heels. But of course, the mom-of-four stayed in character with a geriatric cane to help her hobble along to the party.
Even Heidi's face was completely unrecognizable thanks to Oscar-winning makeup duo Bill Corso and Mike Marino, who applied sagging prosthetic skin and stained teeth to the gorgeous German model.
Out-of-this-world costumes are the norm for the blond beauty, who has dressed up as a person without skin, an ape, a futuristic robot and Cleopatra.
Not surprisingly, Seal's ex says she spends lots of time preparing for her costumes.
"I start thinking of ideas months before Halloween, and I have an amazing team who makes the impossible possible," she told Us magazine. "I don't really have a system for picking my costume each year, they just kind of come to me. It's definitely not a last-minute decision. It takes months of preparation."
Do you think Heidi has outdone herself this year?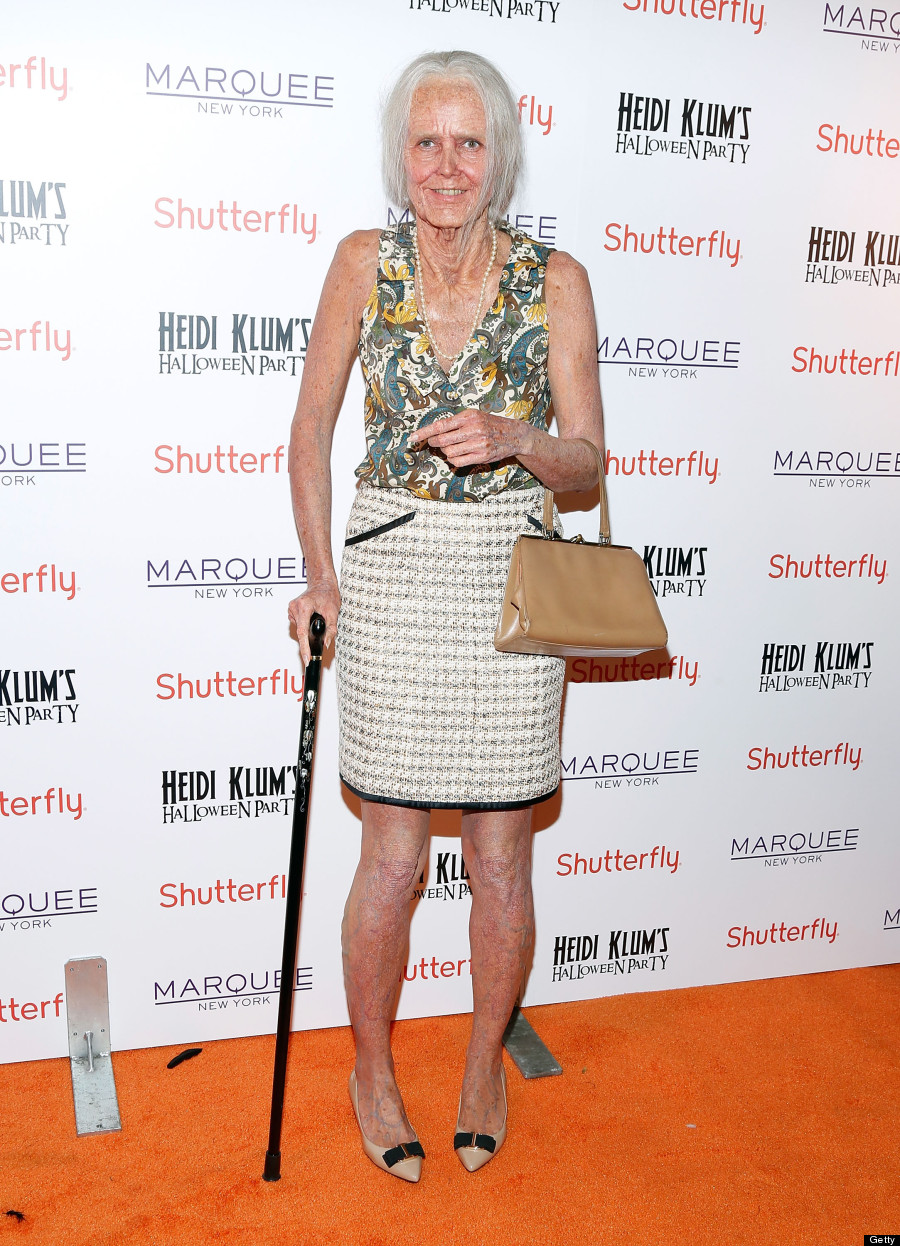 Heidi's costume is awesome:
Celebrities In Halloween Costumes