Let the Kerry Washington baby bump watch begin!
The gorgeous "Scandal" star, who is reportedly expecting her first child with husband Nnamdi Asomugha, appeared as a guest on "Late Night With Jimmy Fallon" on Thursday sporting a voluminous outfit that hid any sign of a burgeoning belly.
The 36-year-old, who has so far refused to comment on whether she is in fact with child, paid homage to Halloween by wearing cute feathered ears and hid her bump underneath a black-and-white two-piece ensemble which featured a roomy top with delicate floral embroidery and an on-trend midi skirt.
Despite refusing to comment on whether she's expecting, the best-dressed TV star couldn't hide her natural glow as she beamed at viewers.
But maybe the "Django Unchained" star is waiting for a bigger audience to announce her happy news? Kerry is hosting "Saturday Night Live" this weekend, which is the perfect time to reveal what the world already knows.
If Olivia Pope were on the case, she would have cracked the mystery already!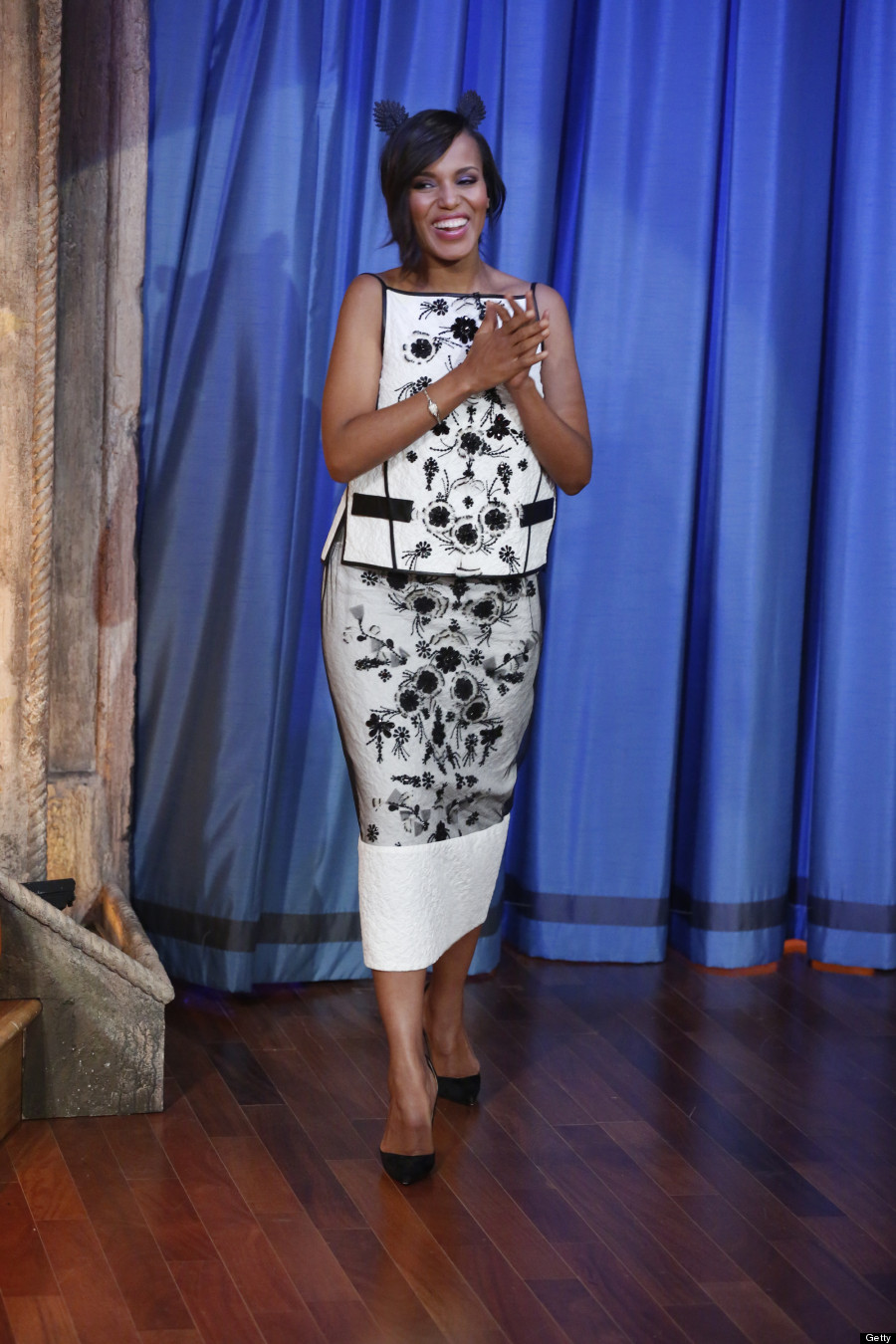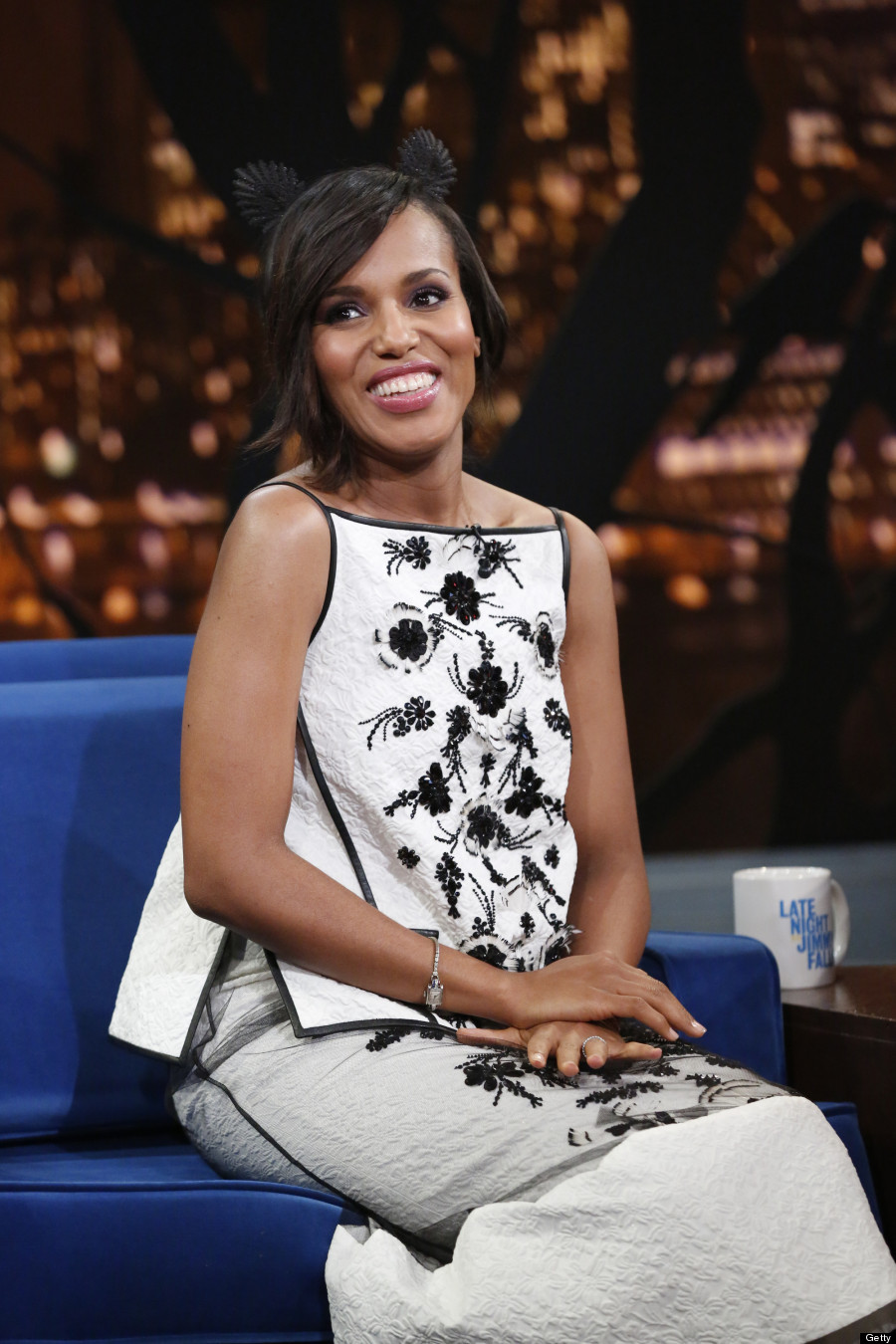 You're awesome, Kerry!
Kerry Washington's Style Evolution