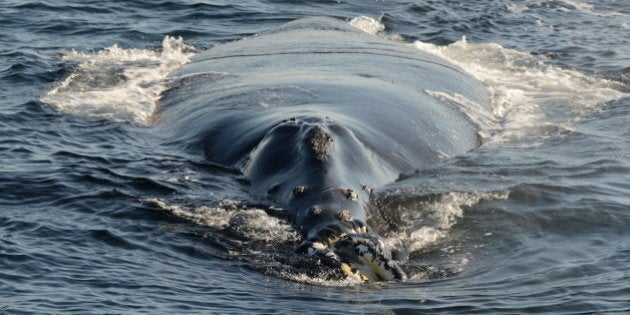 Considered the rarest whale population in the world, the North Pacific right whale is not often spotted. But for the second time since 1951, the majestic creature was seen in B.C. waters.
On Oct. 26, John Ford of Fisheries and Oceans Canada's Cetacean Research Program spotted the whale with colleagues Brian Gisborne, Graeme Ellis, and Robin Abernethy, Ford told The Huffington Post B.C. via email. The sighting came a day after Gisborne spotted the whale mixed in with a group of humpbacks. The right whale was seen off the entrance to Juan de Fuca Strait near Victoria.
"It is a different individual than the one we found last June off Haida Gwaii," Ford said. "These are the only confirmed sightings in Canadian waters for this species since 1951, when a North Pacific right whales was killed by whalers off the west coast of Vancouver Island."
The whale spotted last week was approximated at 16 or 17 metres long, according to The Vancouver Sun.
Ford said the current right whale population in the eastern North Pacific is estimated at less than 50.
Take a look at photos of this rare creature: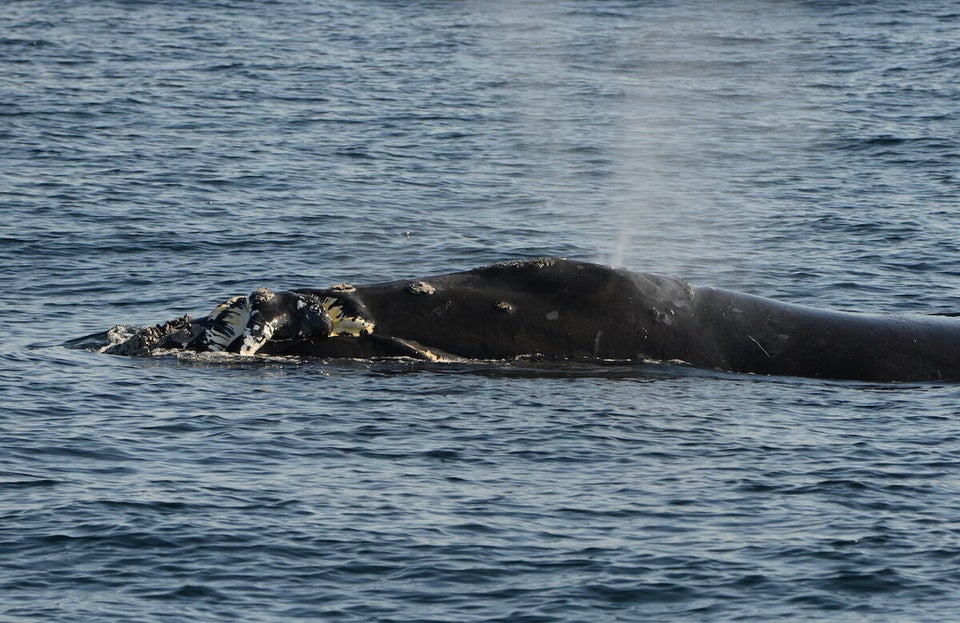 North Pacific Right Whale Spotted
Like this article? Follow our Facebook page

Or follow us on Twitter