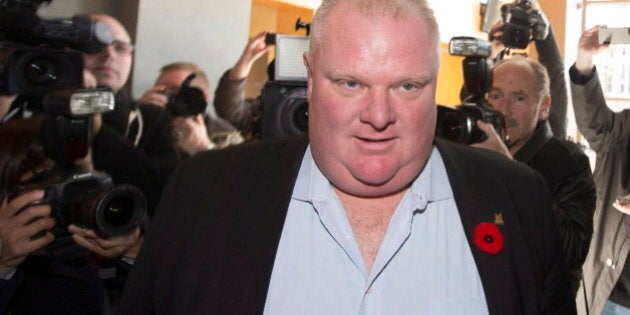 Toronto Mayor Rob Ford has apologized for "mistakes" and called on Toronto Police Chief Bill Blair to release a video of the mayor currently in the possession of police.
"Toronto residents deserve to see (the video) and people need to judge for themselves," Ford said on his Newstalk 1010 radio show Sunday.
Ford got emotional at times while discussing the scandal that has rocked Canada's biggest city, but did not say directly whether the video shows him smoking crack cocaine, as has been alleged, or any other drug.
"I'm the first one to admit I'm not perfect. I have made mistakes. I have made mistakes and all I can do is apologize for the mistakes. I sincerely apologize to my family, to the citizens, the taxpayers of this great city and to my colleagues on Toronto city council," Ford said.
Ford also announced that he will not resign and will continue to seek re-election next year.
"I want to move forward but I also know to move forward I have to make changes in my life," he said.
Ford's announcement comes after Blair said officers had recovered a video of the mayor that citizens would find disappointing.
"We have recovered a digital video file, which is consistent with that which had previously been described in various media reports," Blair said during a press conference on Thursday.
Two Toronto Star reporters and an editor of the U.S. website Gawker reported in May seeing a tape of the mayor smoking what appears to be crack cocaine.
In the wake of Blair's bombshell, Ford said would not step down.
"I have no reason to resign. I'm going to be out doing what the people elected me to do. Going to go back to return my phone calls, saving taxpayers money," he announced on Thursday.
When reports of the video broke earlier this year, Ford denied any wrongdoing.
"I do not smoke crack cocaine, nor am I an addict of crack cocaine," the mayor said.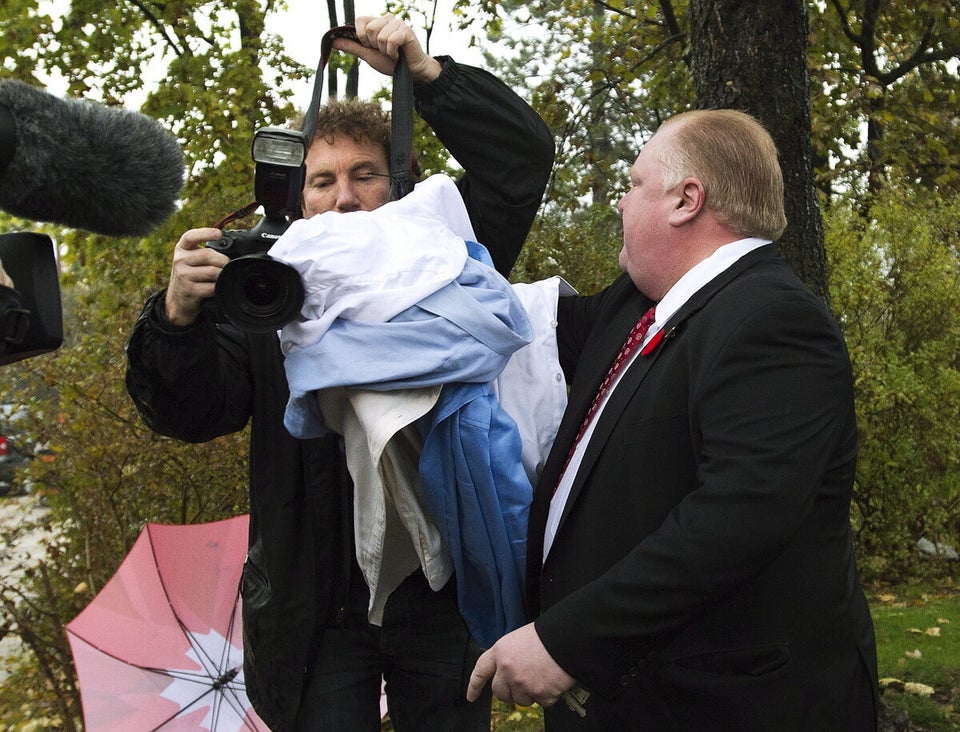 Rob Ford Shoves Photographers