Watch out, Gwyneth Paltrow, there's another super sheer dress in town!
Actress Jaimie Alexander made sure all eyes were on her (and her behind) when she attended the "Thor: The Dark World" premiere in Hollywood on Monday sans underwear.
Alexander, who plays the character Sif in the Marvel comic-turned-movie, wowed in a black floor-length gown that took sheer to the next level.
The long-sleeve Azzaro dress featured a long mesh panel that strategically covered up her important bits but left not much to the imagination, revealing her toned tummy, her lean legs and a hint of cleavage action.
And that's not all: When the 29-year-old turned her back to the cameras, the sheer mesh panel continued, revealing the actress' derriere. Scandalous!
Jaimie, who is dating "Twilight" star Peter Facinelli, told E! NEws that it doesn't take much effort to get her bangin' body.
"People hate me," she joked. "I don't work out that much."
Lucky girl!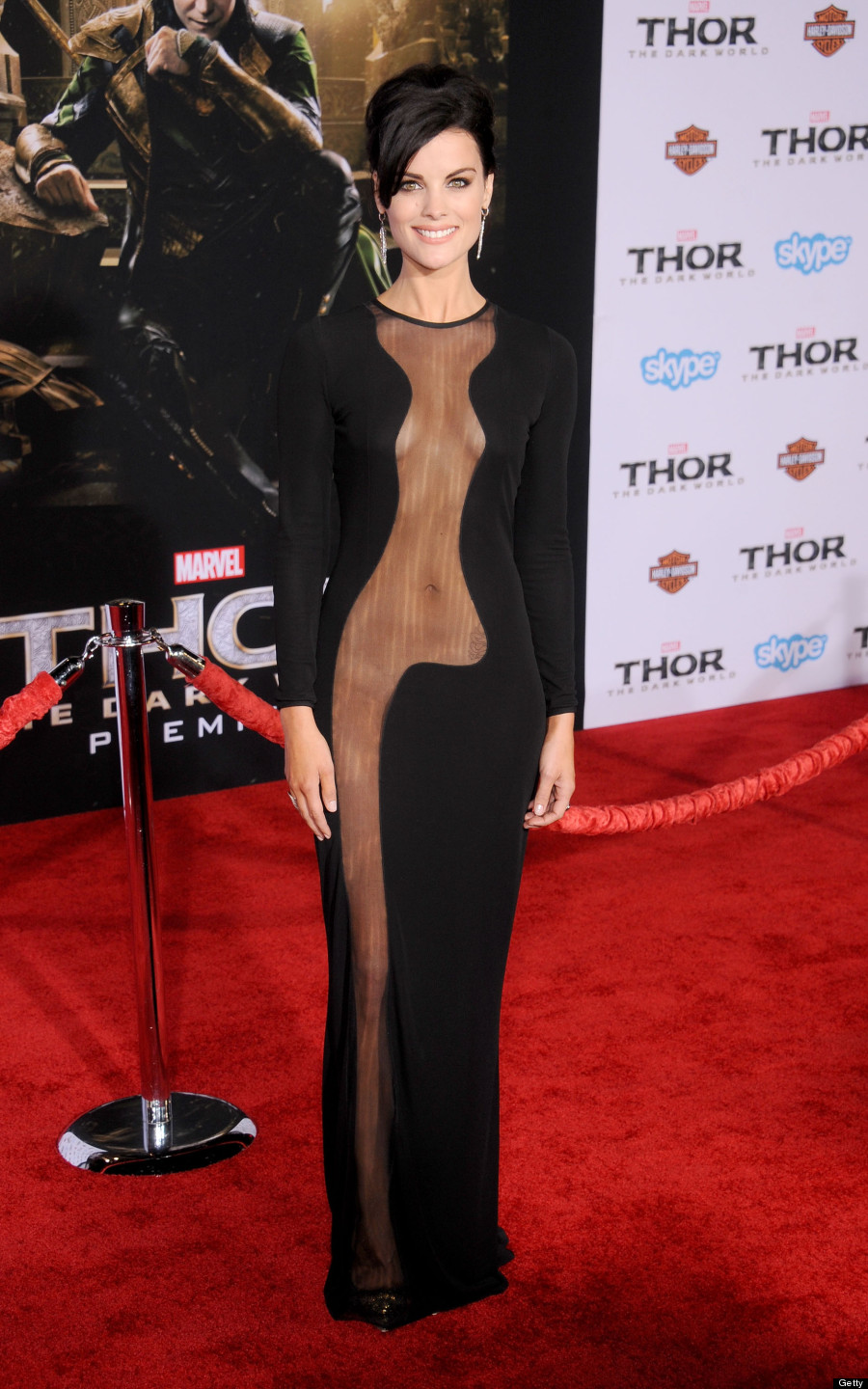 More dress angles:
Photo gallery

Jaimie Alexander

See Gallery