Why is Mila Kunis trying to hide her lovely face?
Ashton Kutcher's main squeeze was seen not looking too thrilled when photographers caught her walking out of a gym on Tuesday without a hint of makeup. (Gasp!)
The 30-year-old actress sported some noticeable acne on her otherwise flawless face and kept her hair up in a messy bun as she strolled about in L.A. in a grey hoodie and spandex pants.
Kunis' hard work has been paying off; the "Black Swan" star looked trim and toned in her workout gear and has been flaunting her fit physique all over the world with her hot boyfriend and even British royalty. (No wonder Ashton is smitten!)
And let's be honest: Mila doesn't need makeup to look beautiful. The brunette beauty has been caught without makeup many times and she still looks gorgeous.
So, listen up celebrities: It's about time more of you take a risk and head outside without slathering on your favourite beauty products. We need to know that you're just like us (sometimes)!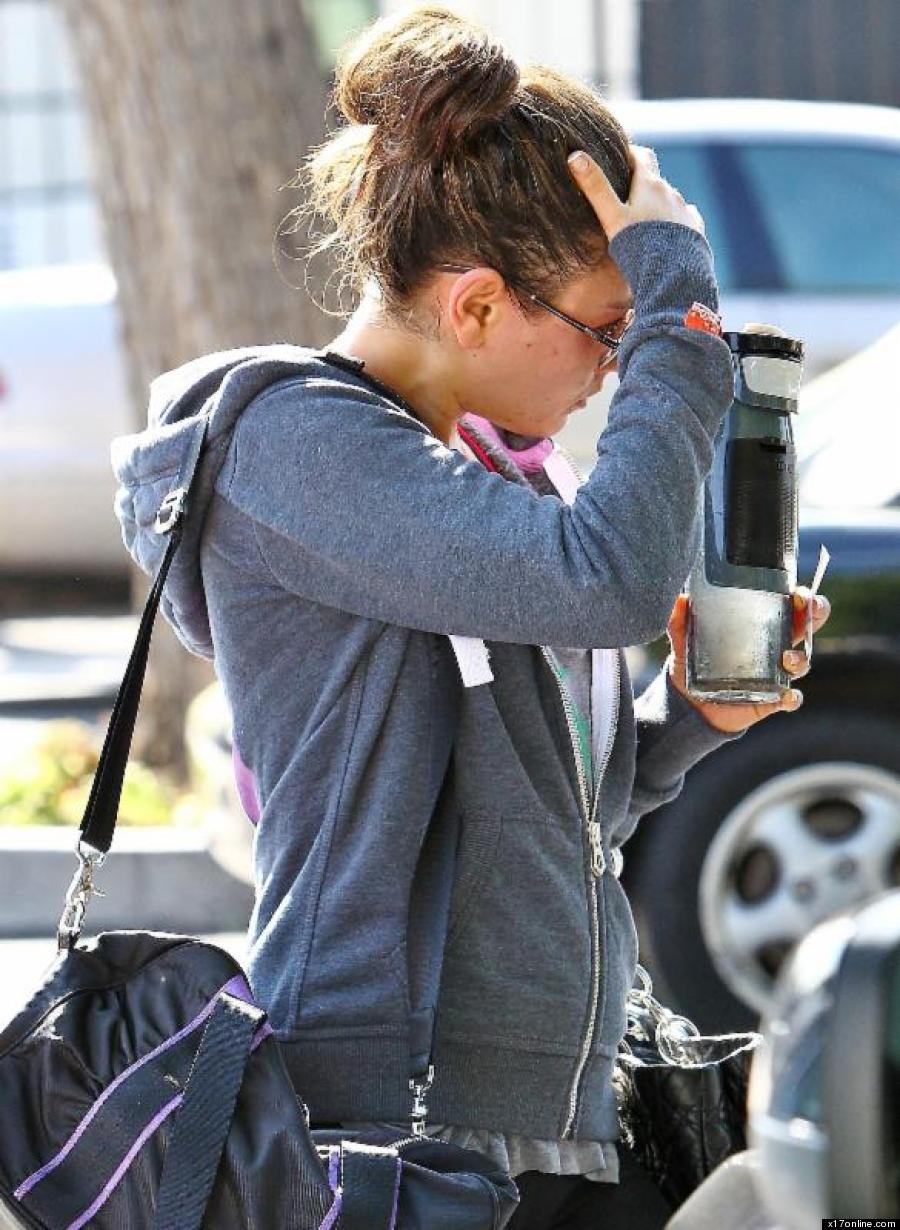 Mila with makeup: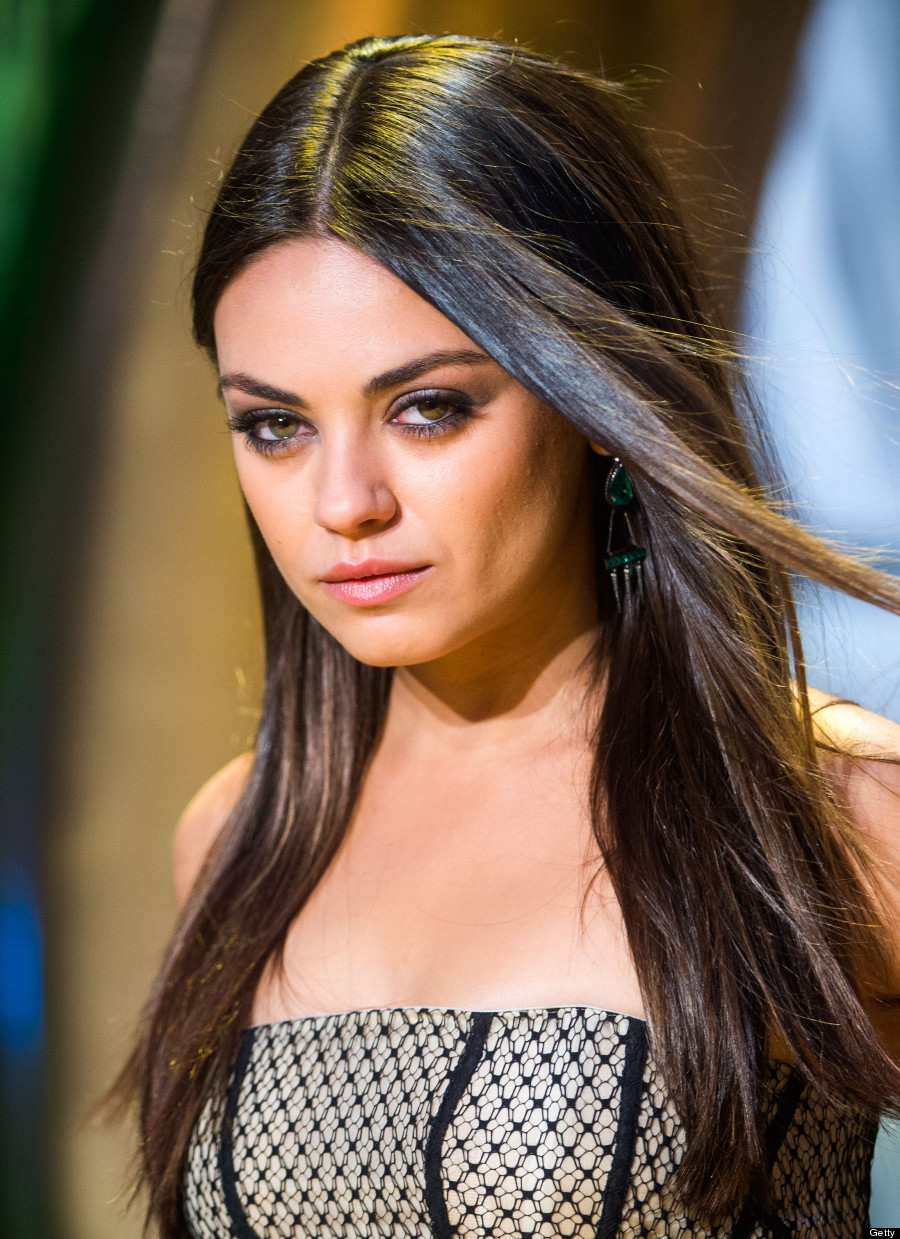 More celebs without makeup:
Stars With and Without Makeup