THE CANADIAN PRESS/Chris Young
Rob Ford may have "nothing left to hide" but the embattled Toronto mayor (who actually may have many more activities he wishes to contain) can't cover up a certain item: His colourful tie.
The outspoken politician, who admitted on Tuesday that he smoked crack cocaine a year ago and hours later apologized to the city of Toronto for his past behaviour, made headlines not just because he refused to step down as mayor but because his football tie has suddenly become the accessory of the season.
Vanity Fair reports that the tie, which features logos of NFL teams including the Washington Redskins logo (perfect for a fan of racial slurs) is up for sale for only $24.99 on eBay.
So, what say you, fashion lovers? Will you buy a piece of Toronto political history and proudly wear it as part of next year's Halloween costume? And does it cost more or less than a crack pipe? These are the pressing questions we need answered!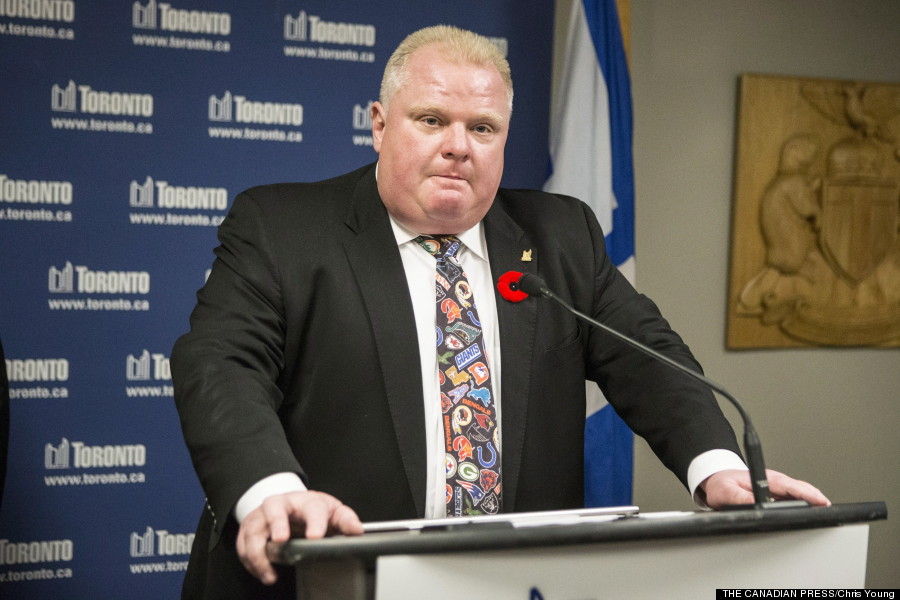 A closer look at the now-famous tie: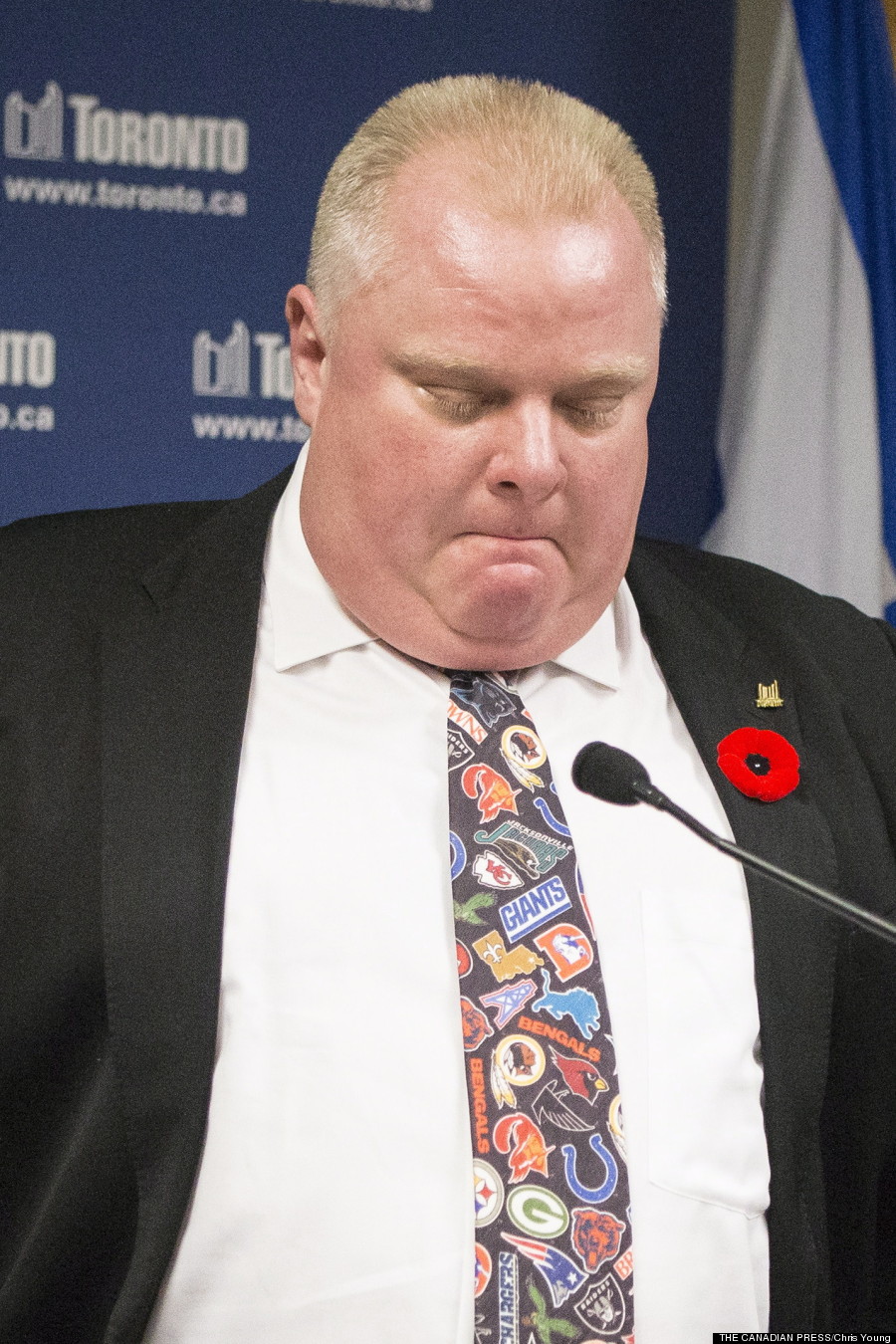 Also on HuffPost