Omg you guys, Jennifer Lawrence got a pixie cut!
"The Hunger Games: Catching Fire" star is the latest celebrity to cut off her hair à la Miley Cyrus but instead of looking as stunning as the twerking pro, JLaw comes across as looking kind of like Kate Gosselin (the horror!).
The 23-year-old posted pics of her new 'do on her Facebook page which show her shag from several angles.
In one photo, the Oscar-winning actress is seen on a plane giving a big grin to the camera straight-on while another pic shows the "Silver Linings Playbook" star looking upwards while sporting a Google Glass. A third pic shows the blond stunner sitting beside her "Catching Fire" co-stars at a Google+ hangout, which gives us a view of her Pamela Anderson-esque hair from the side.
So why the sudden change? The "X-Men: Days of Future Past" actress didn't give any clues but with the alarming amount of celebs chopping off their locks this past month (ahem Kristin Chenoweth and Jennifer Hudson), we wouldn't be surprised if she felt a bit of pressure to go short.
Tell us: Do you like JLaw's pixie cut?
And for comparison, Kate Gosselin: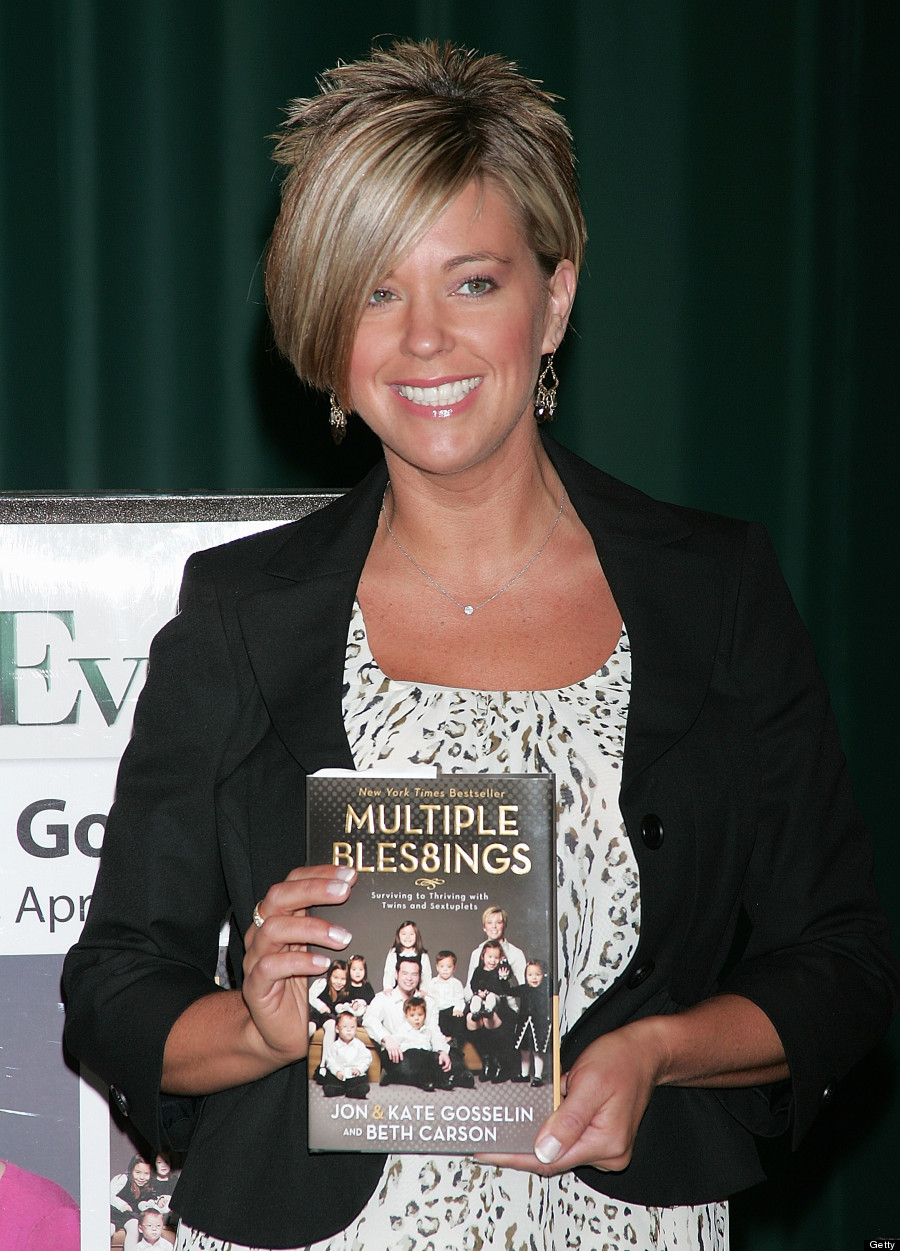 We love ya, Jen!
Jennifer Lawrence's Style Evolution