Getty
No one can rock a winter coat like Kate Middleton!
The Duchess of Cambridge was spotted rocking a red belted long coat (a repeat which she wore on a 2011 trip to Denmark) and a few Remembrance Day poppies while making a surprise visit to the High Street Kensington tube station with the Royal British Legion on Thursday in honour of London Poppy Day.
But Prince George's mum didn't wear just any old coat; the 31-year-old sported UK-based designer LK Bennett, who also makes the Duchess' favourite wedges and nude pumps.
Although it was too cold to wear summer-worthy shoes, the brunette beauty still looked stylish in black tights and matching heels.
The striking coat is just one of many in Catherine's enviable collection of winter-worthy outfits which makes us want to head over to the mall to get ready for the cold weather.
Even husband Prince William looked dashing next to his pretty wife in a dark navy suit and red-and-blue striped tie.
Aren't they the cutest?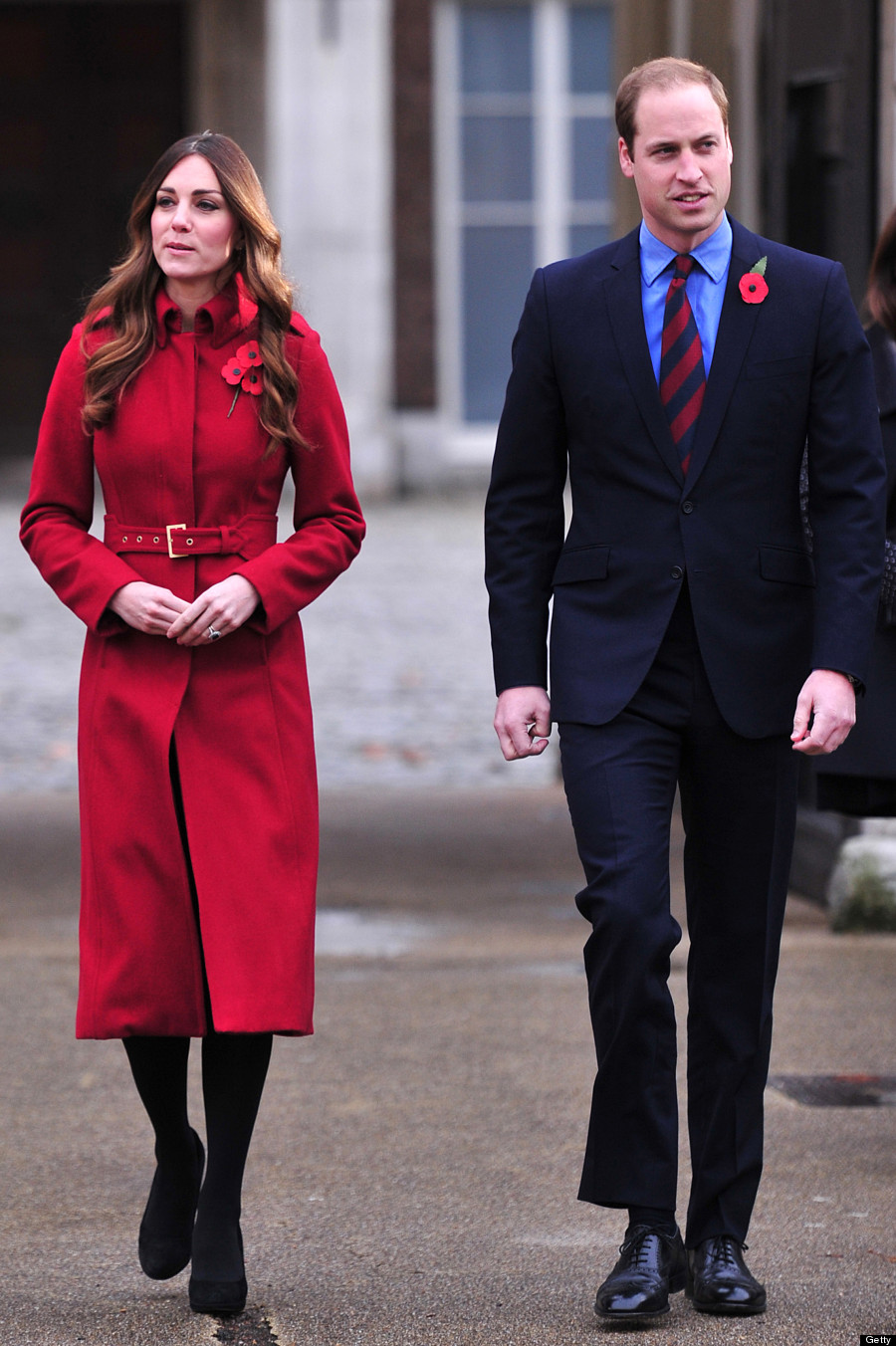 Check out more pics of the fabulous coat!
Photo gallery

Kate Middleton's Coats

See Gallery