Liberty Ross has taken the revenge outfit to a new level!
The model, whose life was rocked when husband Rupert Sanders was discovered to be having an affair with "Twilight" actress Kristen Stewart in 2012, showed her ex just what he missing when she walked the red carpet at the MOCA Awards in L.A. on Wednesday.
So what exactly drew our attention? Well, the 35-year-old mom of two wore a see-through shirt and "forgot" to wear a bra!
But no matter; Ross still looked glamorous in the black sleeveless top which she paired with a flared black-and-white skirt, '50s style sunglasses and black pumps.
The raven-haired beauty has been keeping a low-profile since filing for divorce from Sanders but that hasn't stopped her from stepping out in chic outfits (but let's hope she doesn't wear that oversized satin green button-up again.)
Not that most people are interested in what Liberty wears these days; we're sure everyone is talking about her new interview with Vanity Fair magazine which quoted her as saying that her husband's affair "was horrible."
Coincidentally, Liberty is photographed sans bra in the magazine too!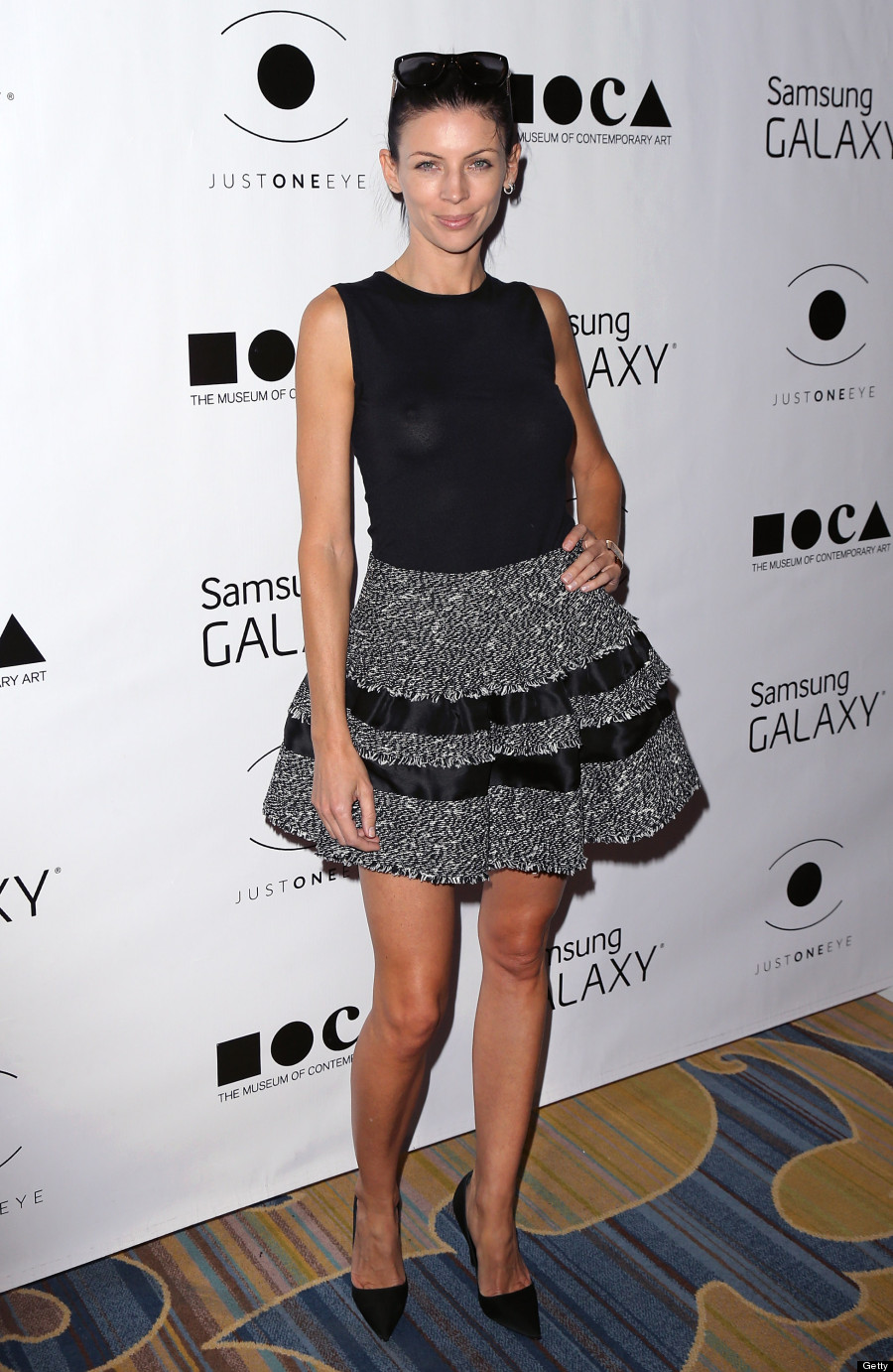 Also on HuffPost