Taylor Swift may have been the big winner at the 2013 CMAs but the singer definitely stumbled on the red carpet.
The 23-year-old country superstar, who was nominated for six trophies and took home three, wore a voluminous red boatneck dress which completely overwhelmed the lean blond.
The red carpet-sweeping Elie Saab gown featured red sequined embellishments that cascaded down the front of the dress and a full skirt that reminded us of Jennifer Garner's 2007 Met Gala gown.
In an (unintentional?) homage to her album "Red", Swift paired her ruby gown with matching lips and completed the look with a low chignon.
It was a big night for the "You Belong With Me" singer, who also took home the Pinnacle award - an honour that is given to artists who have achieved worldwide success and recognition through concerts and album sales. (Taylor is in great company: Garth Brooks is the only other recipient of the award.)
What do you think of Tay's dress?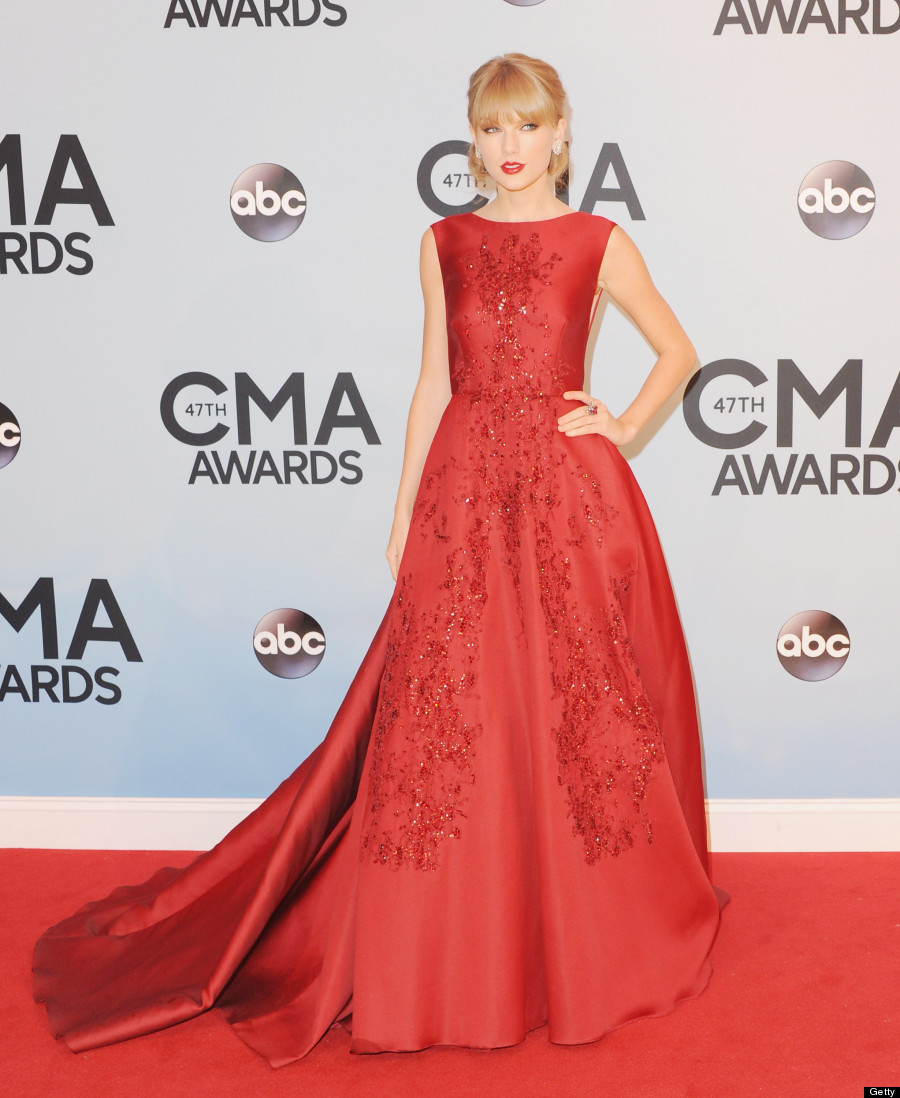 Take a closer look: