We know this may be blasphemous to say but we think that Prince Harry can rock a cloak better than anyone at Hogwarts, including Harry Potter.
True, the royal rascal's latest outfit isn't invisible and doesn't come with a Gryffindor badge but we still think that Prince George's uncle carries a lot of swagger underneath his cool fashion accessory.
The 29-year-old joined his grandfather Prince Philip at a service at Westminster Abbey in London on Thursday, on their annual visit to the Field of Remembrance, to commemorate the upcoming Armistice Day.
Prince William's younger brother sported the aforementioned cloak which featured a large red collar, large gold buttons and enough room to fit two Rob Fords (oh, snap!).
The fourth-in-line to the throne's on-trend ensemble made us realize that it's not just Duchess Kate Middleton who is fashion-conscious. And while we're sure that the Las Vegas lover didn't have a lot of choice in what he could wear, we're just glad that he didn't sport yet another military uniform (although he could very well be wearing one underneath).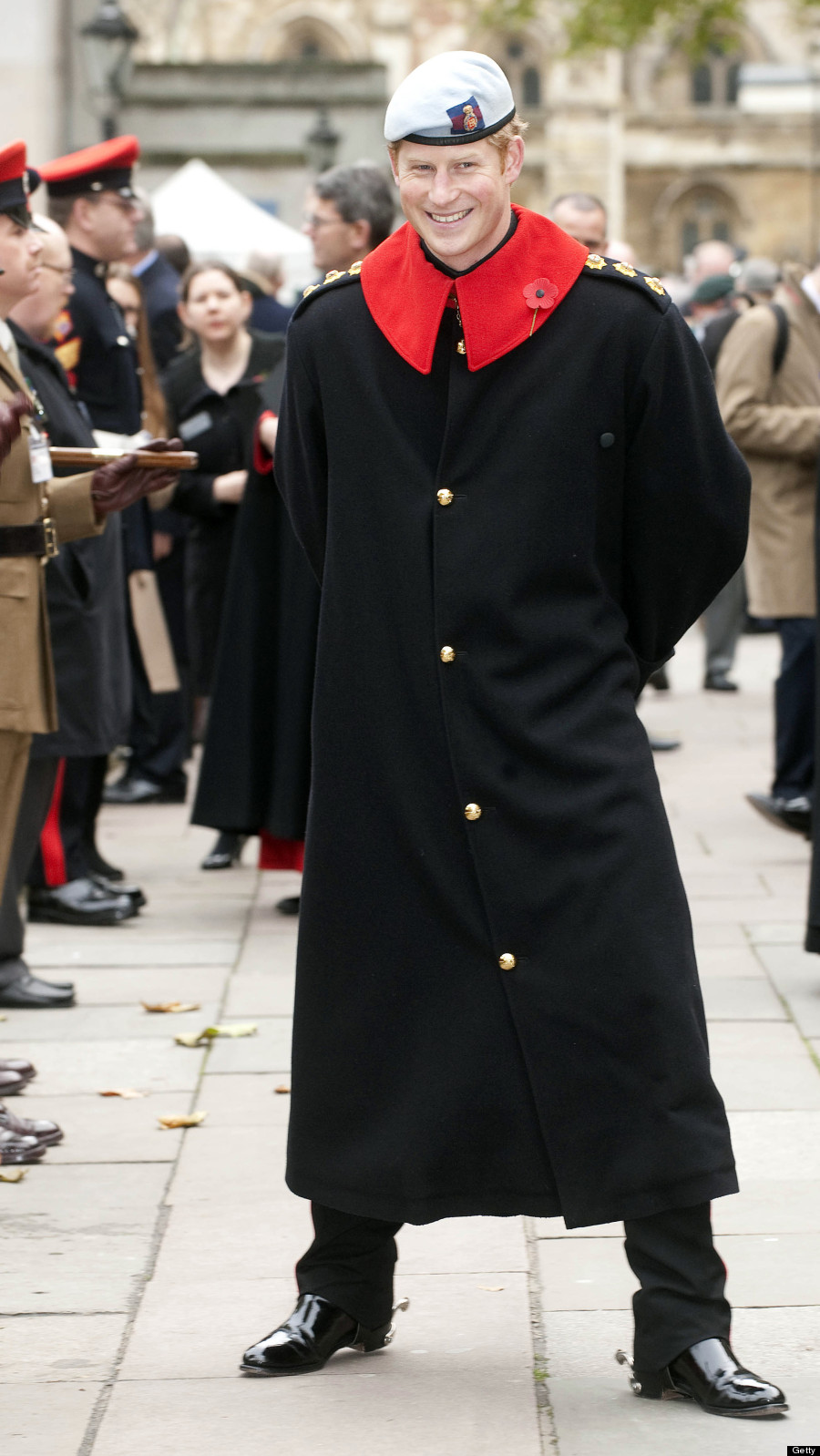 Prince Harry, you charmer:
Spend Some Quality Time With Prince Harry...