We've seen our share of bad tattoos but a Toronto man's new ink definitely takes the cake.
Kevin Ledo decided to get a black and grey tat of embattled mayor Rob Ford smoking a crack pipe at tattoo parlour Forever Young Ink on Queen Street W., in Toronto on Thursday.
Let that sink in before we continue...ok, have you shed all your tears and laughed maniacally? Good.
We have to ask: Was Ledo on crack when he decided to get a tattoo of the city's crack-smoking mayor? Is this supposed to be irony? We're confused!
The newly inked Ford fan explained to NOW magazine why he got the massive tattoo which took up a big chunk of his thigh:
"He's entertaining. He's an honest guy. He's Toronto's Chris Farley," said Ledo, who has voted for Ford in the past and says he will again in the next election.
This admission comes as a surprise after Ford's confession this week that he smoked cracked cocaine a year ago "in a drunken stupor" and after a newly released video from the Toronto Star showed the mayor in the midst of a violent rant.
Let's hope that Kevin doesn't come to regret his tattoo!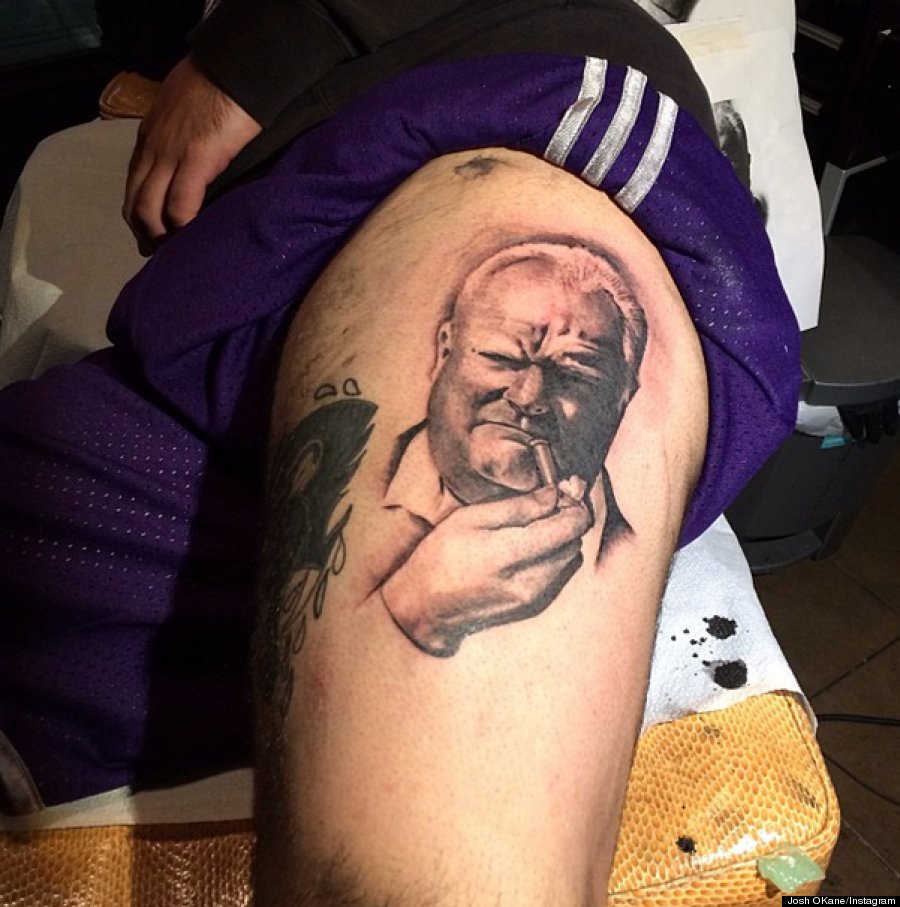 Regular folks aren't the only ones who get bad tattoos:
Photo gallery

The 20 Worst Celebrity Tattoos

See Gallery