New plots are afoot to remove a defiant Rob Ford from office, but if a friend's startling claim is true Toronto's mayor probably thinks he can go the full 12 rounds with his adversaries.
Councillor Denzil Minnan-Wong, a member of Ford's executive committee and sometimes ally, has submitted a motion calling on the mayor to take a leave of absence after his crack admission. Thursday, Minnan-Wong said he will alter the motion to call on the Ontario government to take action if Ford refuses to step aside, according to The Globe and Mail.
Ontario Municipal Affairs Minister Linda Jeffrey said she will look at Minnan-Wong's proposal when it is passed, but the province's Liberal government has so far appeared unwilling to take action. If recent polls are any indication, the mayor remains popular in much of the city and Premier Kathleen Wynne may not be keen to alienate suburban voters. Furthermore, any action by the province would be unprecedented and could set a dangerous standard.
Current laws provide for a mayor's removal only if he is convicted of a crime or misses too many council meetings. The province would (in most cases) have to pass new legislation or alter old laws in order to end Ford's tenure.
There is, however, one other possible route for removing Ford from office: the so-called "nuclear option."
Minister Jeffrey confirmed to Metro earlier this week that if council can't hold a meeting for 60 days she can, under the current law, "declare all the offices of the members of the council to be vacant." Essentially, if enough councillors deliberately miss work the province can trigger a byelection without amending or passing any laws. The majority of councillors would have to miss two straight monthly council meetings for this too work. Perhaps more importantly, they would also all lose their jobs.
Ford seems likely to pugnaciously fight any such push to remove him from his position.
"It looks a lot worse than it really is," the friend told Warmington. "Sometimes he goes off on tangents. He doesn't mean any of it."
The friend did not specify whether Ford was joking about fighting Tyson in his prime or post-face tattoo, but either way it seems more than a little unlikely that the mayor would last even a few seconds with Iron Mike.
Story continues below slideshow
Regardless, the explanation seems unlikely to undo the damage the video has caused. It's future developments in the Ford saga that likely concern the mayor more.
A lawyer for a man seen in a photo of Ford posing with three men, including two alleged gang members, is going to court Friday seeking copies of the infamous videos seized by police. Mohammad Khattak's lawyer, Daniel Brown, argues the video files are "relevant disclosure" that may help his client defend himself on the charges he faces in connection with the Project Traveller raids of suspected gun and drug traffickers.
Next week, an Ontario judge is expected to decide whether remaining portions of a document that revealed Ford's ties and covert meetings with an alleged drug dealer can be released.
With files from The Canadian Press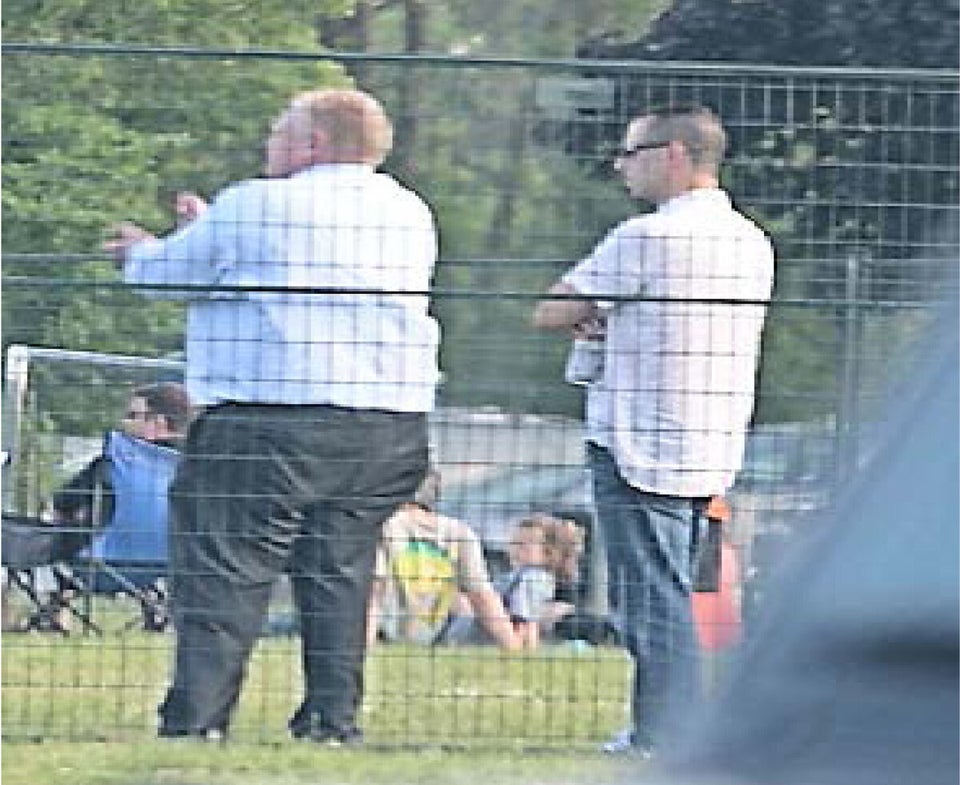 Police Surveillance Of Rob Ford