Getty
If you were hoping to get a piece of Kate Middleton's recent Sunday Best, you're going to be quite disappointed.
The Duchess of Cambridge paid her respects to those who had died in the war as part of Remembrance Sunday in Whitehall, London, wearing a stately black dress coat with a poppy brooch.
Duchess Catherine looked impeccable in the quilted button-up by Temperley London, which despite costing a whopping $873 (on sale) has since sold out!
Not that we're surprised; the "Kate Effect" has been well underway ever since Catherine and Prince William announced their engagement in 2010 and royal watchers flocked to stores to get the same Issa dress (and its many replicas) Kate wore for the official engagement pictures.
But if shoppers can't get their hands on the fabulous flaired coat, they may have better luck with her cute black beret, which was designed by James Lock & Co.
Prince George's mum wasn't the only one who knocked it out of the park; Prince Edward's wife, Sophie, Countess of Wessex, matched Kate with a tailored coat that featured voluminous sleeves while Prince William looked dashing in a long, military coat.
Not to be outdone, Queen Elizabeth II looked solemn and chic in a black coat, a matching fur stole and a bucket hat with a metallic buckle.
These royals know how to pull out all the stops!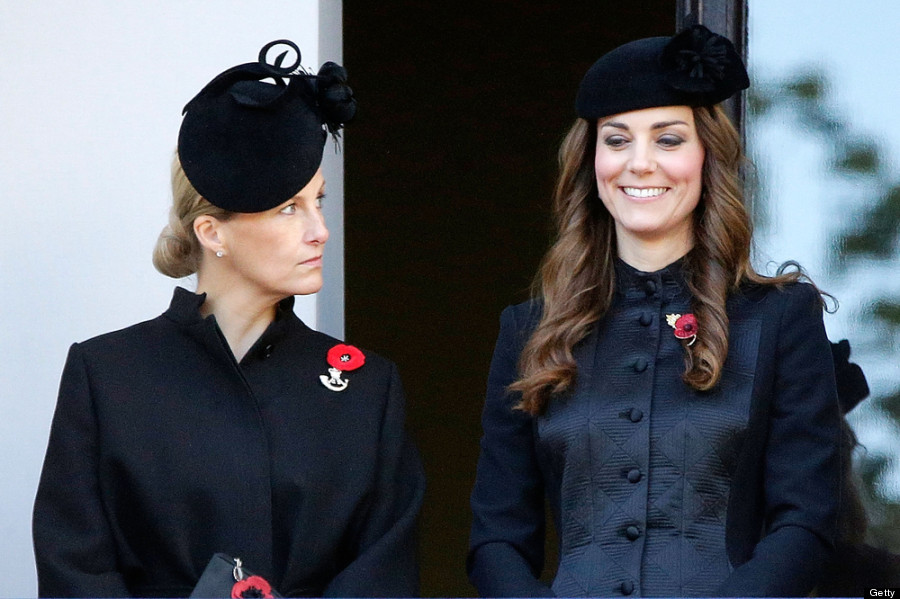 More pics from Remembrance Sunday:
Kate Middleton's Most Memorable Royal Appearances