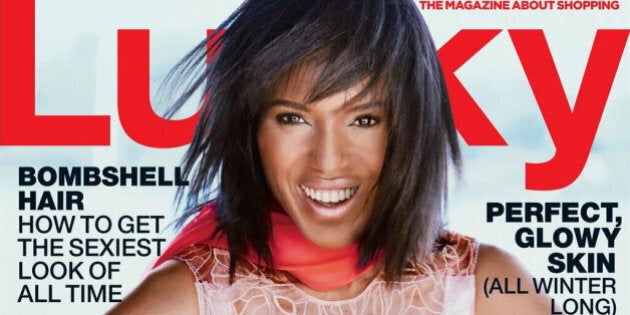 The 36-year-old stunner's face is lightened and brightened too much (either by the power of Photoshop or concealer/powder) and her hair is straightened and flattened to the point where it looks fake. And don't get us started about the bright lights which make Kerry's hair look white.
But that's not all: The reportedly pregnant actress is posed awkwardly with her back hunched forward and her arms sticking out at an unflattering angle while resting on her hips.
The cover's saving grace? The beautiful sheer Dior dress with the floral appliqués and the festive red scarf.
So, while we're not feeling the picture, we still love our Kerry. But we have to ask: Would Olivia Pope approve?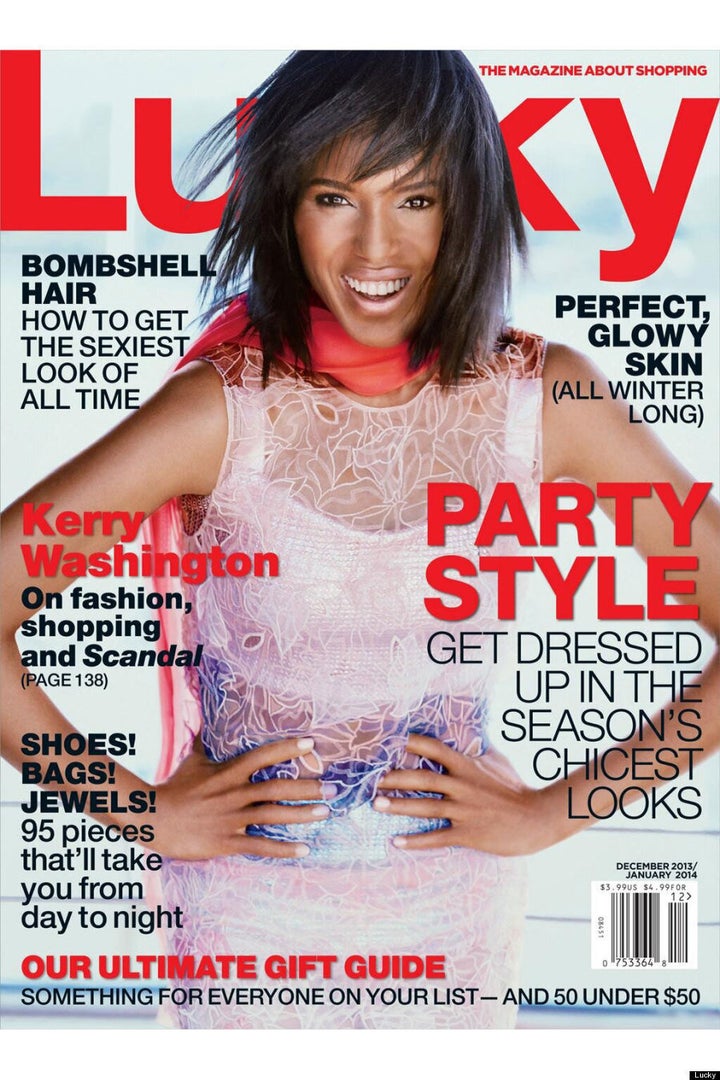 Here's Kerry looking much better: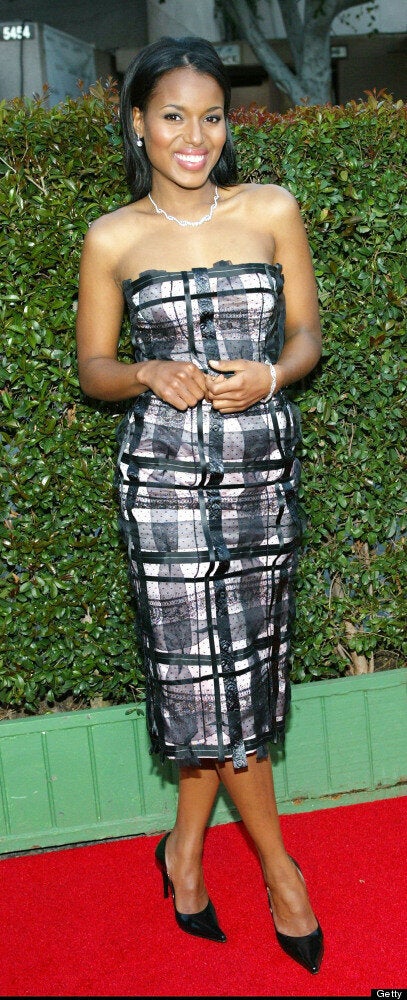 Kerry Washington's Style Evolution