You thought Miley Cyrus' MTV VMAs outfit was scandalous? Think again!
The 20-year-old outdid herself at the 2013 MTV EMAs on Sunday night when she wore an ensemble that would make Courtney Stodden nervous and P. Diddy pleased.
Cyrus sported a "Please Stop The Violence" NY Vintage graphic dress which had drawings of the late rappers Notorious B.I.G. and Tupac Shakur and paired it with diamond-and-gold bling. Way to represent, we guess?
The dress featured a lace-up halter neckline and a super short mini skirt but the real stand-out was the twerking pro's black-and-white Tom Ford boots. (This is how you wear thigh-highs without looking like Vivienne from "Pretty Woman.")
But the "Wrecking Ball" singer quickly changed out of her rapper's delight as soon as she took the stage and sported a shiny white bodysuit, a matching fur stole and platform heels.
Not only did Liam Hemsworth's ex's accessories match her outfit but her joint (which she lit up) colour-co-ordinated too! Wow, this girl really plans her outfits.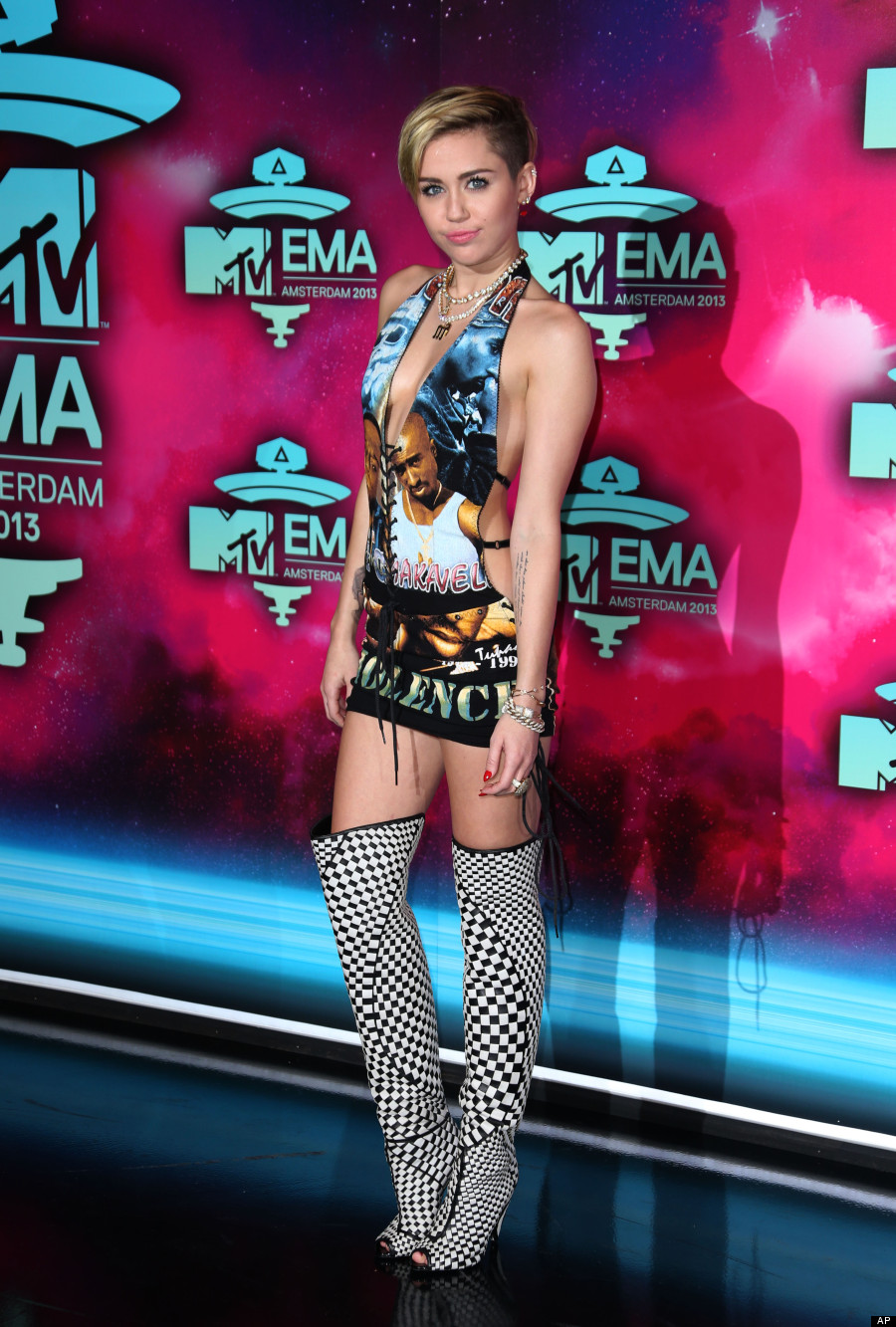 Baby got back: